Modern advanced find vs original advanced find – how do they compare?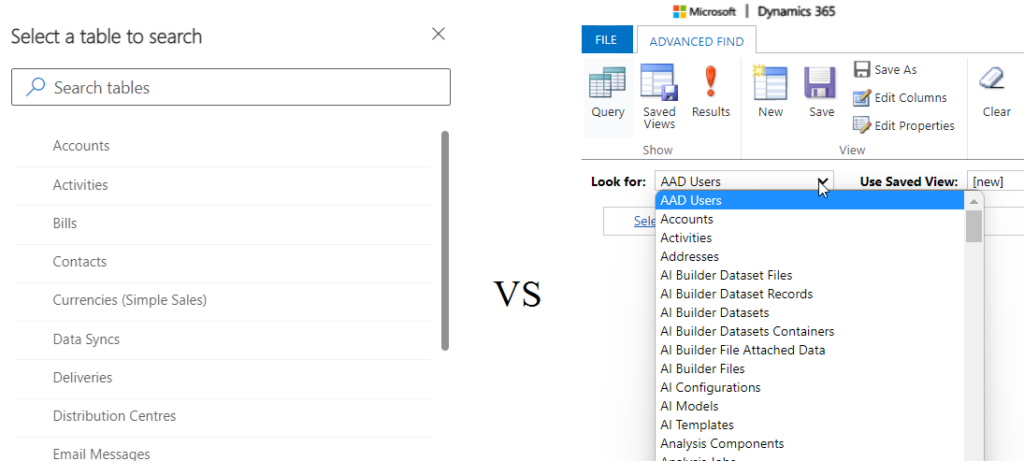 It's not a single component anymore
Modern advanced find is not, really, a single component anymore. We can edit filters, we can manage views, and we can edit columns. All of that is done separately: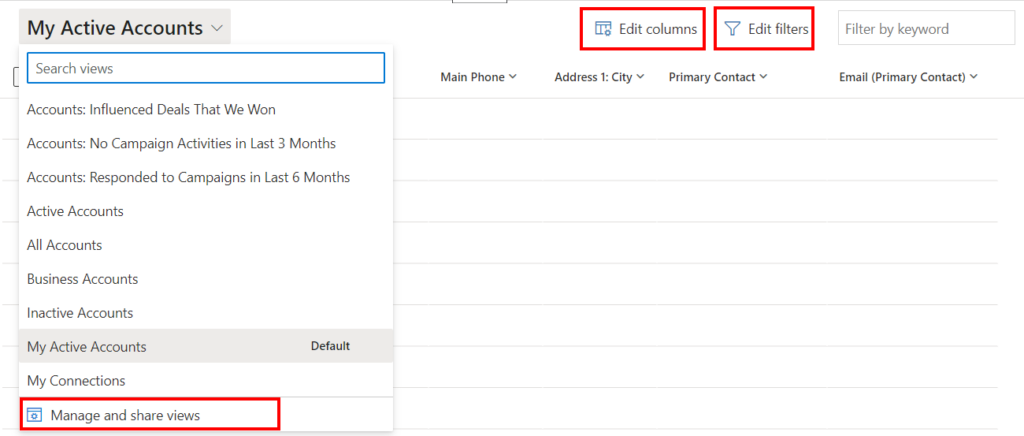 Conceptually, it's, probably, not bad, since using Advanced Find to manage and share views and/or columns had never been the most intuitive option.
The "entry point" is different, too, and it reflects the fact that we are now talking more about advanced filters than about "advanced find" in general:
Same filtering options
New filtering interface feels more fluent, and it does seem to offer the same functionality as the original one: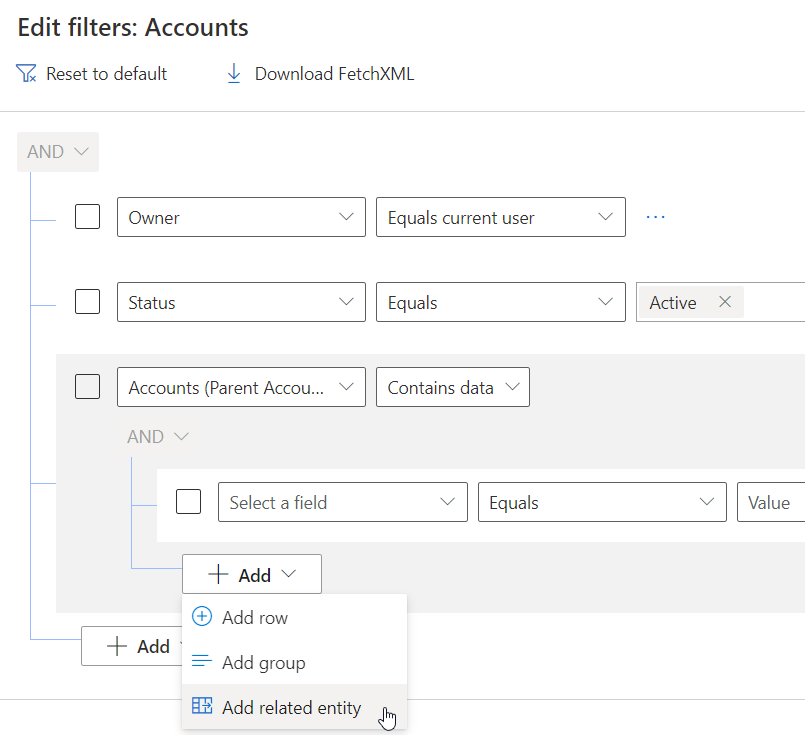 And, if you wanted to download FetchXML, it's right there, too.
Column Filters are now added to the Advanced Filters automatically
This does create some confusion every now and then, so you may want to keep this in mind: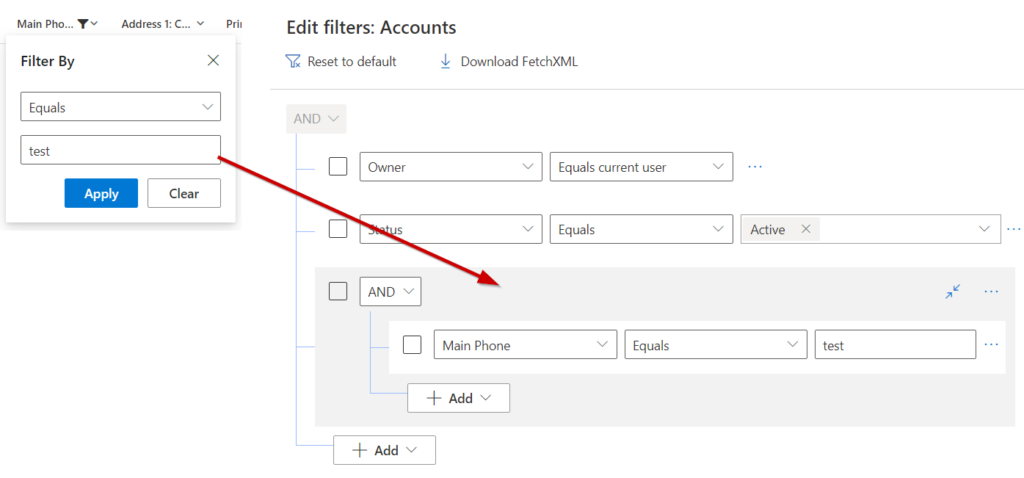 Two levels of columns can still be added
Make sure you have selected "Related" tab in the "Add Columns" popup, and you'll get there: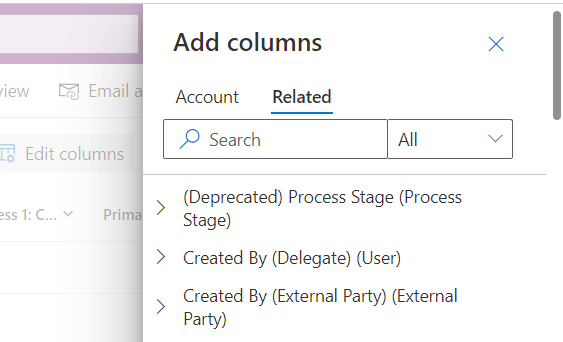 Adjusting the order of view columns is now a matter of dragging them around. Love it…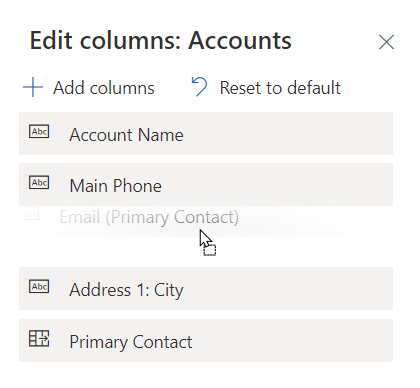 There is more control over how the views are showing up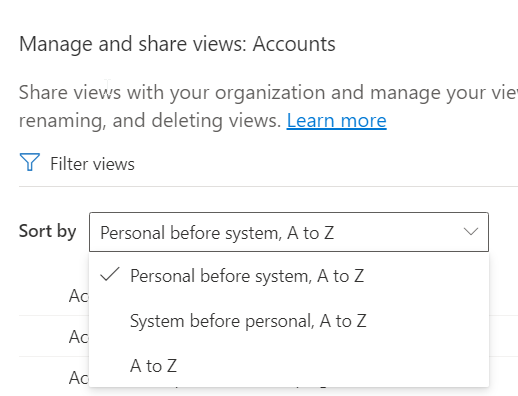 However, not all tables are visible in the table selector
This is a bit of a bummer. I realize that this behavior is consistent with how everything else is filtered in the context of model-driven application, but we don't, always, add each and every table to the app – some of those are only for administrative purposes, and, other than through the advanced find, there is rarely a need to see them.
For example, notice how AAD Users table is missing from the table selector on the left side: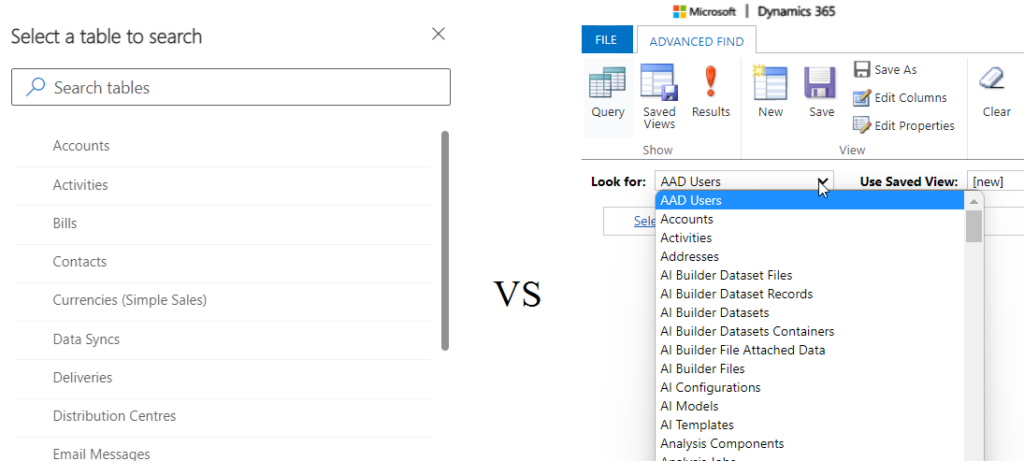 There are at least two workarounds for this:
Add all such tables to the app. You don't have to add them to the navigation, and, unless your users have been given access to such tables, they still won't be able to see them.
Use legacy Advanced Find for now – for the time being it's still available through the advanced settings: