Microsoft has been implying the existence of "internal makers community" when promoting Power Platform a lot. This is, likely, where all CoE ideas are coming from. This is where fusion teams make more sense. This is what may make it easier for the citizen developers to do their work. And, on a practical note, this is why the recent addition of maker matching makes total sense, it seems:
https://learn.microsoft.com/en-us/power-apps/maker/common/maker-matching
To set it up, do this:
In the admin portal, make sure you've been discovered / added as an advisor

In the maker portal, go to the Power Platform Settings, and join the advisory program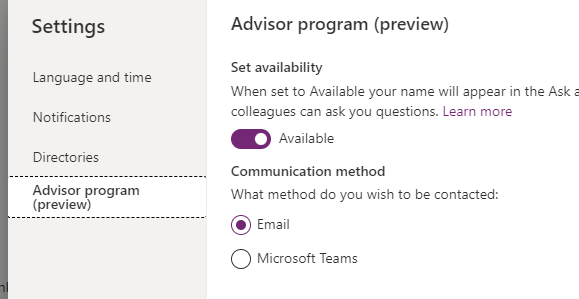 You can, then, start asking the Virtual Agent some questions, though you may need to use a different account for that (since I was not able to get help from myself below:) ) and, once the Virtual Agent hits a roadblock, and once you've confirmed that it was not able to solve your problem, it will let you drop an email to an advisor: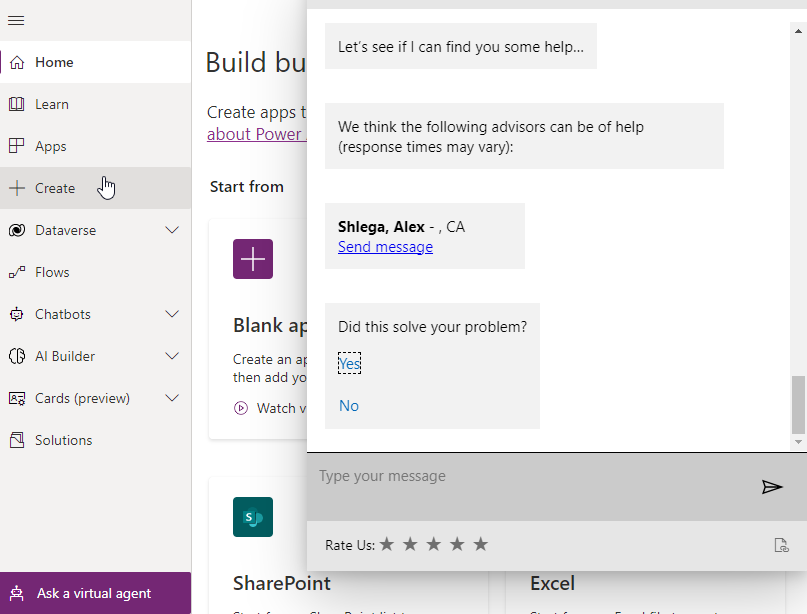 Or, alternatively, Virtual Agent could display a link to a Teams group if that one were configured in the admin center: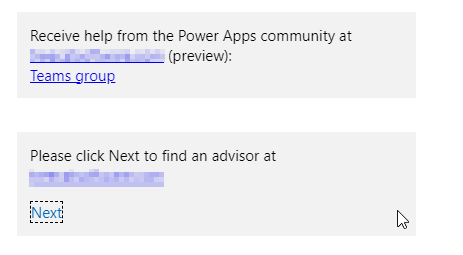 Is it good / bad / irrelevant? It's definitely another feature that can be useful, though I have yet to see an organization where an actual internal community would have been built for Power Platform to start really relying on such features.
After all, this is all about surfacing advisor contacts, since, if the users knew whom to contact, they could just as well send an email right away and/or they could go to Teams and post a question there. So it might not be a decisive factor in terms of Power Platform adoption, but it should be helpful nonetheless.