In the latest version of the CoE Starter Kit, the team behind it has implemented "Nurture Apps – Maker" model-driven application for solution makers which, among other things, allows application makers to submit solution assessment to the COE admins: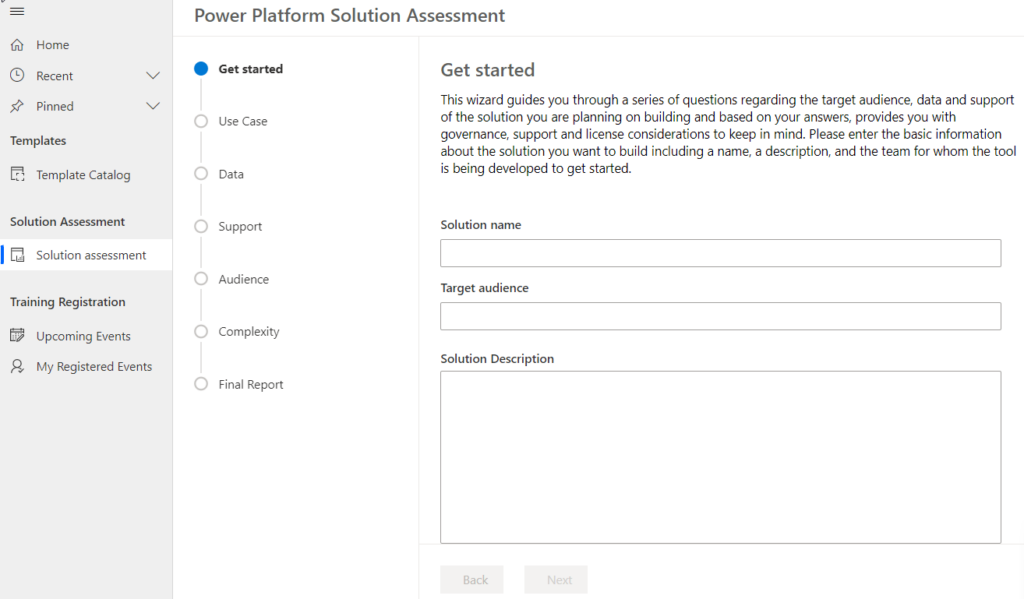 The questions there are configurable, but, in general, the purpose of this app is not necessarily to provide a comprehensive assessment, but it's to provide additional guidance to the makers when they start thinking of the solution: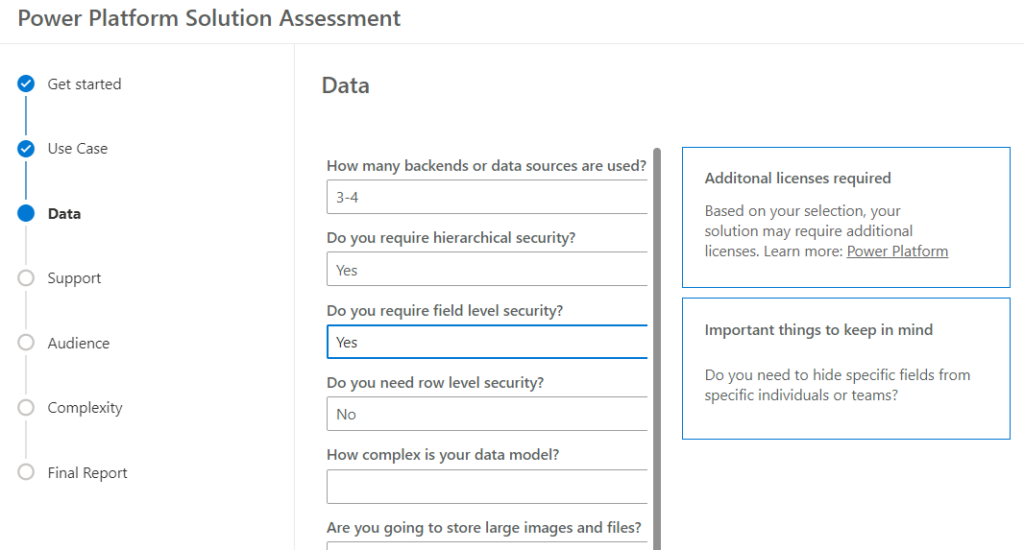 So the makers would have a chance to think about those questions as they go, and, ultimately, they will get a report which, depending on the selected options, may looks like this: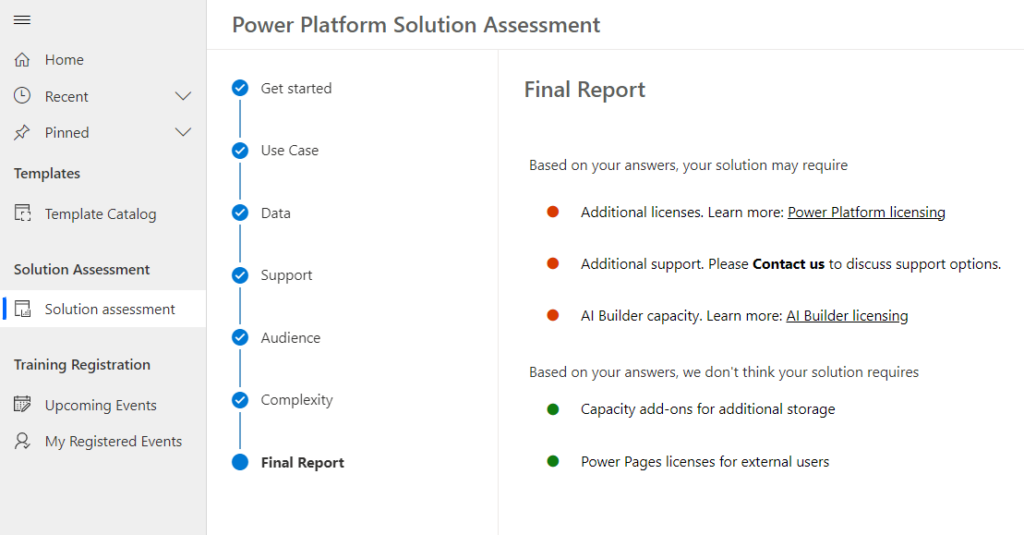 This app can be very useful for the app makers and for the organization itself for a few reasons:
It's a way for the Center of Excellence to bring up certain questions to the makers' attention in a clear and consistent way, yet to ensure that potential issues are properly highlighted when and if needed
Different organizations will have to prioritize different questions and call out different limitations. The questions / answers / notes in the solution assessment app are fully configurable, which means this is going to work well in that sense, too. Of course, some effort may need to be put into it to make it all suitable for your organization specifically
This is not an equivalent of fit-gap analysis, since the goal is not to explore the functionality and see if it fits, which means it's not necessarily going to be too difficult for the makers to fill in solution assessment form. The idea is to make sure solution makers know what to consider, where they may run into potential issues, and where they may need additional support from the COE
Does it mean your organization needs to have a dedicated Power Platform COE team to utilize this, though?
Not necessarily – as long as you have someone who can configure solution assessment questions properly, and who can help to answer some of the follow up questions which app makers will likely have after completing the assessment, this might be one of those apps you'd like to roll out to the makers as soon as possible, since it will help to add some consistency to all those Power Platform solutions in your organization from the licensing, data, security, and usage perspective.
PS. Let's talk about CoE Starter Kit a bit more on Apr 6 – register for the session here: https://www.itaintboring.com/itaintboring-powerplatform-chat/