Unfortunately, these series have been cancelled (for the lack of attendance).
Power Platform Chat March – May 2023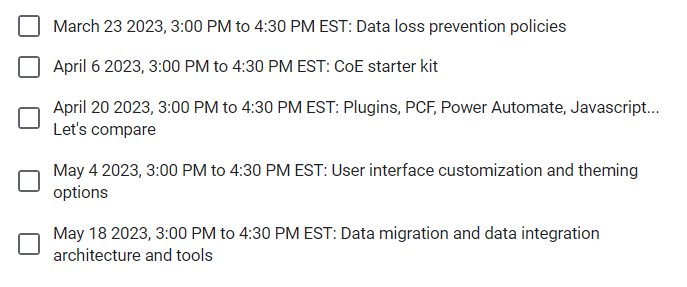 Neither of those chats are going to be deeply technical. The goal is not to dig into the details, but, instead, to provide relatively high-level overview of what's doable, what's not doable, and what to watch for.
Please note: each session will be confirmed once there are at least 5 participants registered for it.