You may have seen the announcement: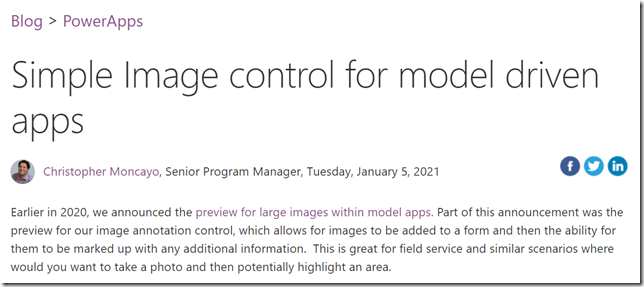 https://powerapps.microsoft.com/en-us/blog/simple-image-control-for-model-driven-apps/
So, I was looking at it tonight and realized that I should probably take it for a spin on my phone.
After all, one of the obvious scenarios would be to have a few image fields on the form so we could open that form on the mobile device, take pictures, and save those pictures in the image fields. That would be great… would it work?
Absolutely, here is a short video:
And, from there, I can continue working with the uploaded image either on the phone or on the laptop: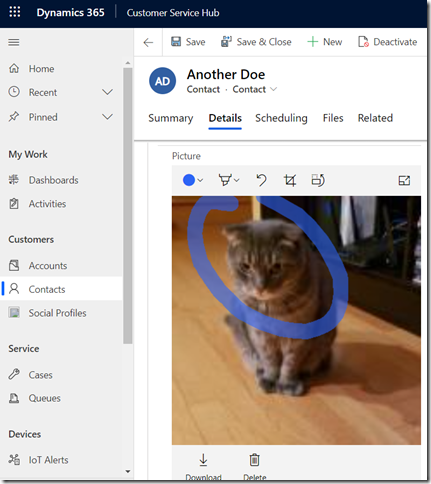 That does look pretty good for all kinds of "field service" scenarios (including inspections etc), and it's all there right out of the box.
So, well, have fun with the new capabilities!