I wanted to share some of my experience with the Project Service – it has not been quite ideal (the experience, not the product), and I am wondering why.
To start with, there is a great introductory article here – that's what I used to understand some of the concepts behind the Project Service implementation:
https://community.dynamics.com/crm/b/crmcat/archive/2016/05/30/introduction-to-project-service-in-crm-2016-update-1
Many thanks to the author.
Conceptually, it's all relatively clear. I probably don't see all the connections between different pieces of functionality yet, but it's not the point. Problem is, I actually keep running into issues while trying it, and that's what bothers me a little bit.
Here is the list so far:
Backspace/Delete does not work in the lookup controls
Have you tried it in the current version of Dynamics 365? Those buttons used to clean up lookup controls, but they don't do it anymore. They still work, but in a very strange way. Just try it and you'll see. Actually, this is not so much about the Project Service, but still.
An error is happening in the out-of-the-box project service plugin when my default currency does not match selected account currency (unless I actually select a price list for the opportunity.. which is not a required field
I can't add a line for the opportunity write-in products – both field service and project service forms are asking to fill in the fields which are not even visible on the forms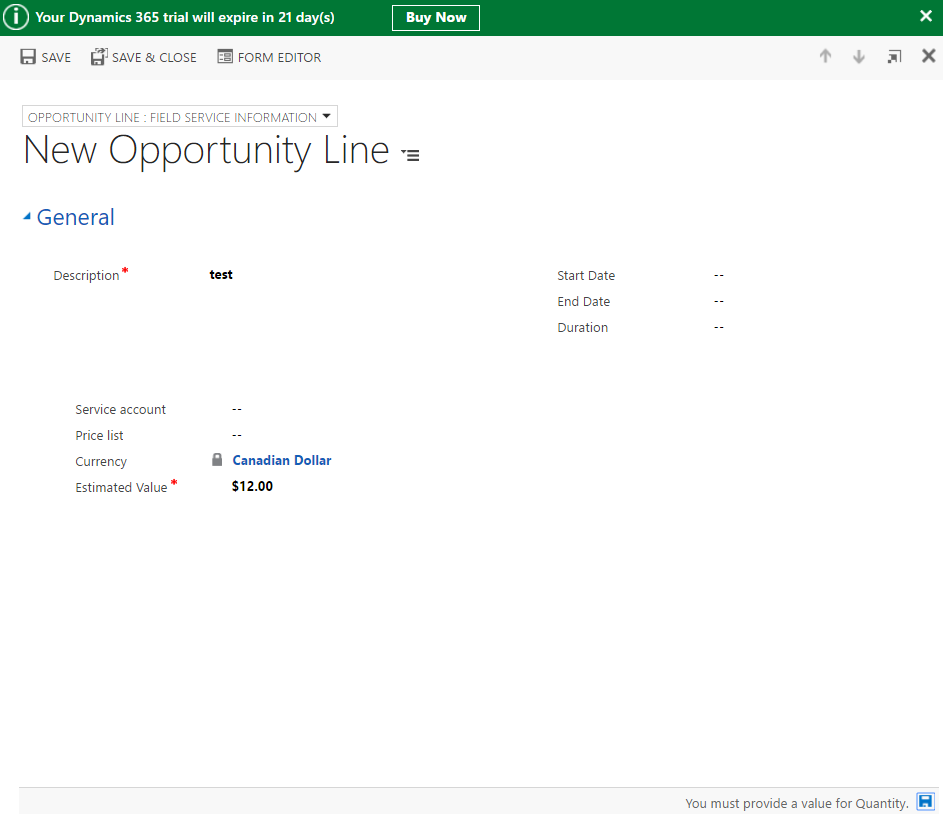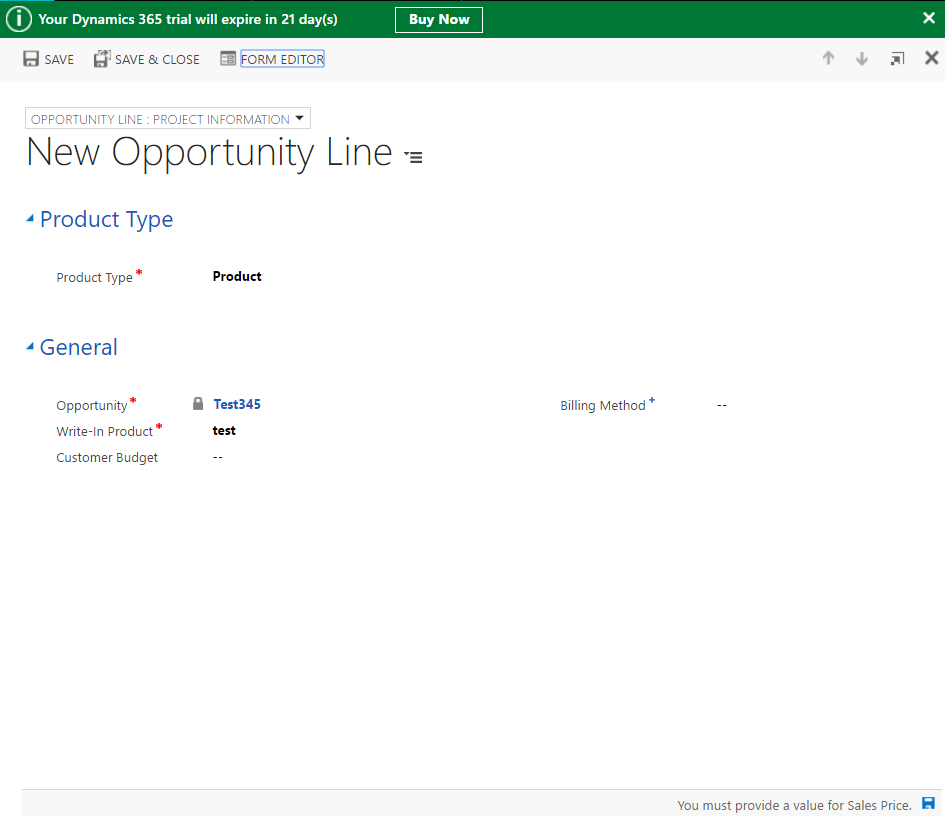 Well, I am pretty sure I'll get through it, in the end, but, quite frankly, I would probably expect this to have been tested much better since there is nothing extraordinary in what I have been trying to do.
This post may look like a bit of a rant, but, actually, it's not that. I'm just somewhat disappointed that those simple things have not been tested – after all, there is a whole lot of people in the Dynamics community, and I'm pretty sure many of us would have landed a hand if more testers were needed because that's what we need.. a well-tested product.