Have you ever seen a connector playing hide and seek? Just look at the recording below:
Common Data Service (Current Environment Connector) does not show up when I type "related records" on the first screen
But it does show up when I do it on the other screen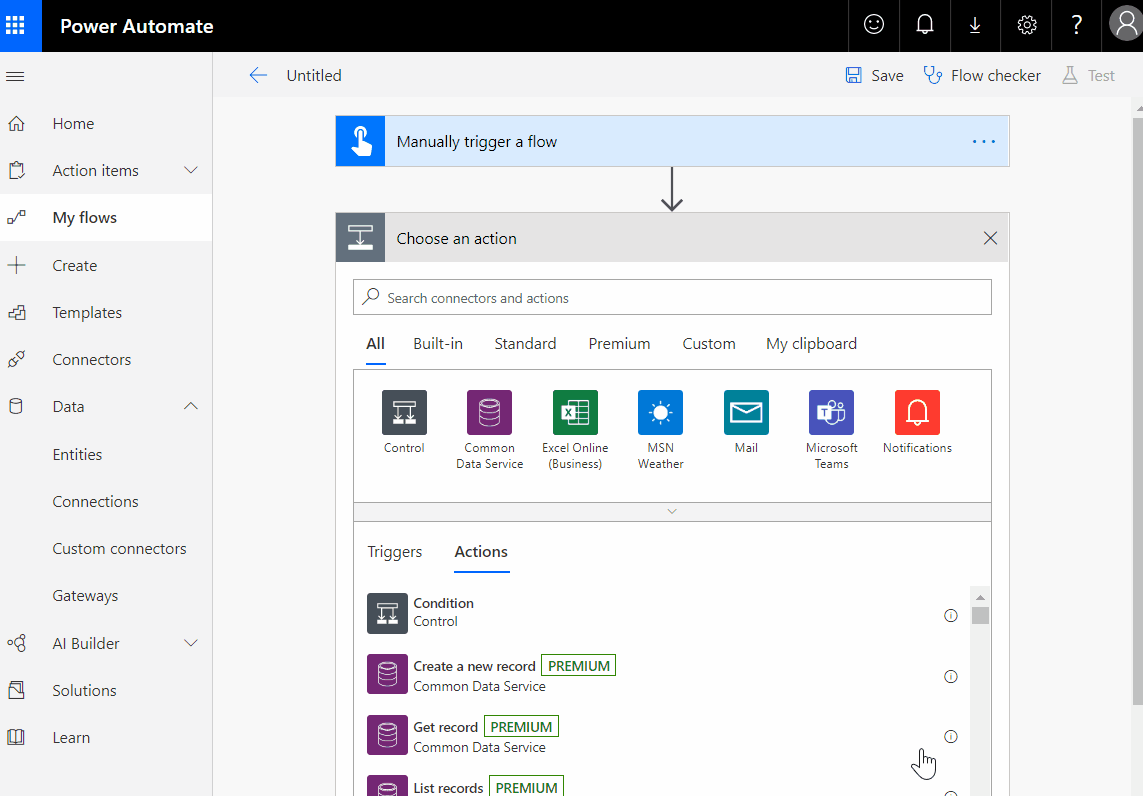 What's the difference?
From what I could see so far, the only difference is that, in the first case, my Flow is created outside of the solution. In the second case, I'm creating a Flow within a solution.
But, that magic aside, if you have not seen that connector yet, it's definitely worth looking at since we are getting additional functionality there:
FetchXML
Relate/Unrelate records
Actions
There is a unified on update/create/delete trigger
And, also, this connector can be deployed through your solutions without having to update the connections.
Actually, it's a bit more complicated. If you deploy the Flow with such a connector through a managed solution, it will start working in the new environment.
BUT. If you choose to look at that flow in the new environment, you'll notice that the connections are broken, so you won't be able to change anything in the Flow until you fix the connections.
Here, notice how the Flow ran a few times: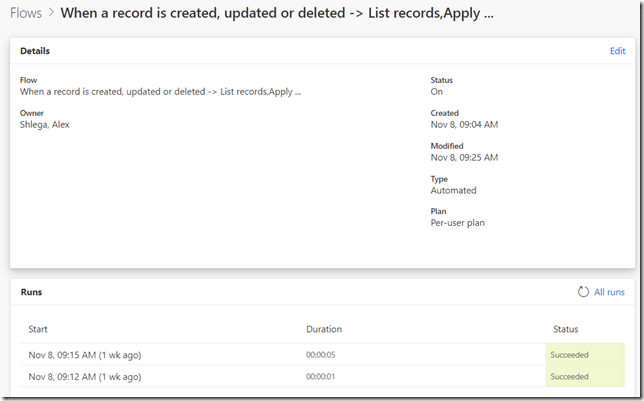 But the connections, if you decide to look at them, are broken: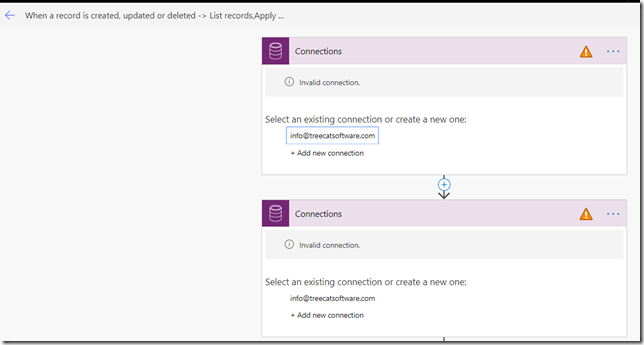 The trick with this connector is not to touch those connections

Just leave them be, deploy that flow through a solution, and, probably, don't forget to delete the solution when deploying an updated version of the Flow (for more details on this, have a look at the previous post )