In the new blog post, Power Platform product team is featuring Application Insights integration for Canvas Apps:
https://powerapps.microsoft.com/en-us/blog/log-telemetry-for-your-apps-using-azure-application-insights/
It does look great, and it's one of those eye-catching/cool features which won't leave you indifferent for sure: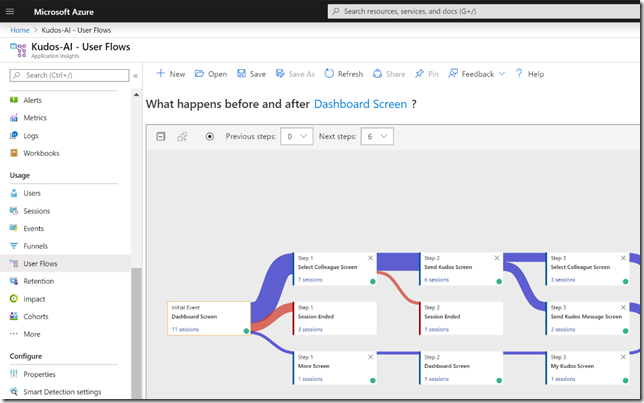 Although, I can't get rid of the feeling that we are now observing how "Citizen Developers" world is getting on the collision course with the "Professional Developers" world.
See, every time I'm talking about Canvas Apps, I can't help but mention that I don't truly believe that real "citizen developers" are just lesser versions of the "professional developers".
If that were the case, a professional developer would be able to just start coding with Canvas Apps right away. Which they can, to an extent, but there is an always a learning curve for the professional developers there. On the other hand, "Citizen Developers", unless they have development background, may have to face an even steeper learning curve, and not just because they have to learn to write functions, understand events, etc. It's also because a lot of traditional development concepts are starting to trickle into the Canvas Applications world.
ALM is, likely, one area where both worlds are not that different. Since it's all about application development, whether it's lo-code or not, the question of ALM comes up naturally, and, out of a sudden, Citizen Developers and Professional Developers have to start speaking the same language.
As is in the case of Application Insights integration. I don't have to go far for the example:

"Microsoft Azure Resource", "SDK", "telemetry", "instrumentation key" – this is all written in a very pro developer-friendly language, and, apparently, this is something "Citizen Developers" may need to learn as well.
Besides, using Application Insights to document user journeys seems to make sense only when we are talking about relatively complex canvas applications which will live through a number of versions/iterations, and that all but guarantees a "citizen developer" must have some advanced knowledge of the development concepts to maintain such applications.
Well… this was mostly off-topic so far to be fair.
Getting back to the Application Insights, we just had a project went live with a couple of "supporting" canvas applications, and I am already thinking of adding Application Insights instrumentation to those apps, so I could show application usage patters to the project stakeholders. That would certainly be a screen they might want to spend some time talking about.
So, yes, I'm pretty sure we just got a very useful feature. If anything is missing there, it's probably having a similar feature for the model-driven apps