Another update for Configuration Data Manager is available:
http://www.itaintboring.com/downloads/ConfigurationData_managed.zip
Here is what's included into this update
You can use "Configuration Data" button to open the tool: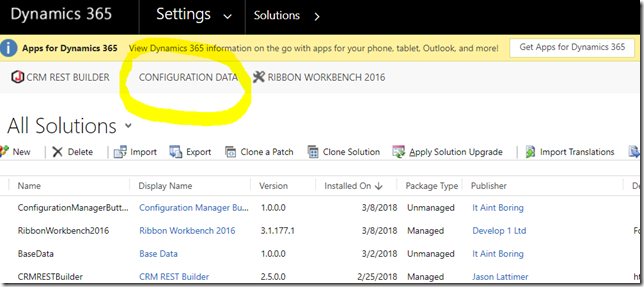 There are two new dataset configuration parameters: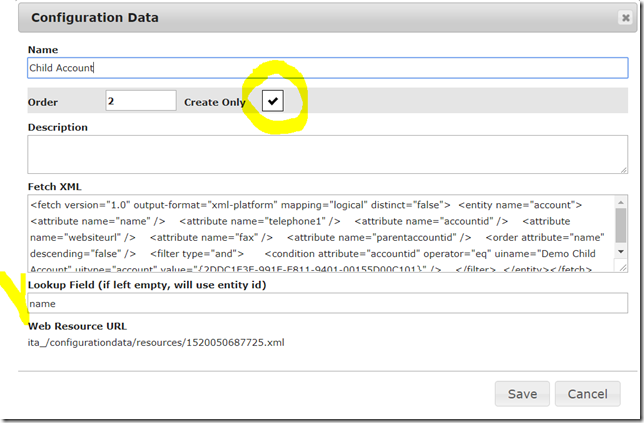 When "Create Only" is selected, only new records will be imported to the destination environment. Sometimes, we don't need to update existing configuration data, but we still need to make sure new "configuration data" has exactly the same guid-s everywhere.
Also, "Lookup Field" attribute allows to specify a search field which is different from the entity id field used by default. This option only allows you to find and update configuration data using a different search field, but keep in mind it does not really help with lookup resolution. So use at your own risk since you may end up having different guids in different environments. But, again, sometimes this happens.
"Import All" command will offer a few options:

When importing "all" data, you can choose to either include home data or exclude it from the import. More often then not, you probably won't need to include it since, after all, "home data" is what you are likely going to import to other CRM environments instead.
Also, when using "import all" you can override dataset-level "create only" (see above) and instruct the tool to actually update all records (not just create new if that option is selected on the dataset level)