Just registered a new Dynamics 365 trial (v9.0.2) today, and could not help but notice something about it: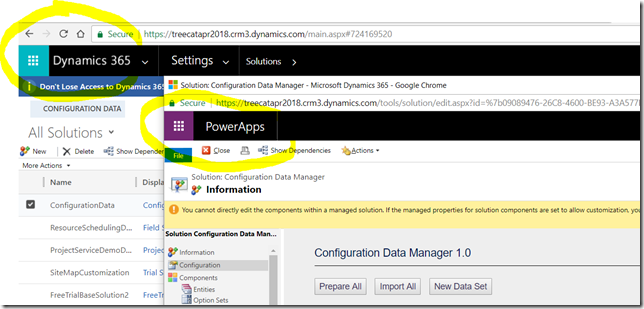 Huh? I thought I was using Dynamics 365?
Well, it might be a little bug there, but it's also a clear indication of what's coming and what's described in the Power Apps blog:
https://powerapps.microsoft.com/en-us/blog/powerapps-spring-announce/
The two platforms are merging..