Connection references have been released (well, not quite, but they are in public preview, which is close enough), and, from the ALM support perspective, it might be one of the most anticipated features for those of us who have been struggling with all those connections in the Flows (chances are, if you are using Flows, and if your Flows are doing anything other than connecting to the current CDS environment, you have most likely been struggling).
The announcement came out earlier today:
https://powerapps.microsoft.com/en-us/blog/announcing-the-new-solution-import-experience-with-connections-and-environment-variables/
And, right away, when looking at the connections in my newly created Flow, I see connection references instead of connections: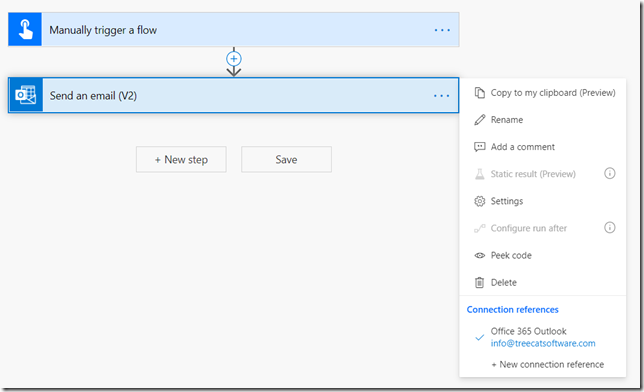 Which is, honestly, a very pro-dev way of calling things, but, I guess, they should have been called differently from the former connections… and there we go, there are connection references now. Still, that captures the nature of this new thing quite accurately.
It's interesting my older Flows are still using "Connections", not "Connection References":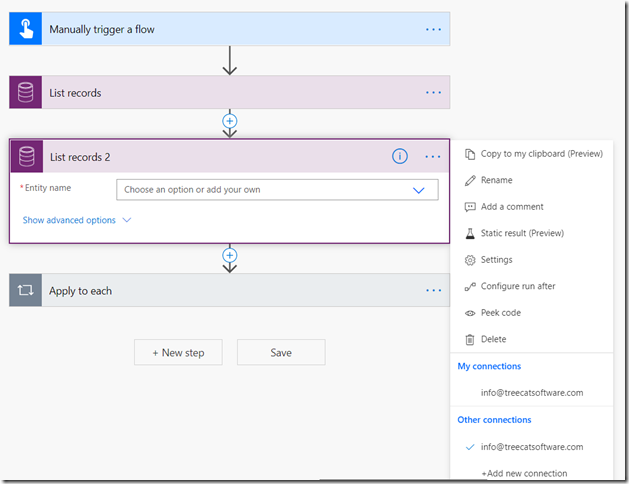 Yet, it does not matter if I am adding new actions or updating existing ones. It seems older Flows are just using connections.
This can be solved by re-importing the Flow (unmanaged in my case), though: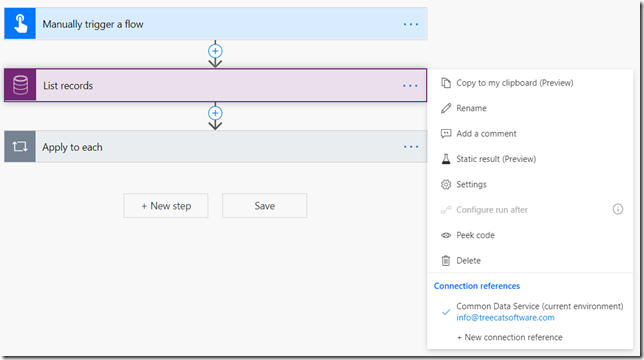 Not sure if there is an easier way to reset the Flow so it starts using connection references, but I just added it to a new solution, exported the solution, deleted both the Flow and my new solution, then imported it back.
By the way, I made a rookie mistakes while trying it all out. When I tried importing my new solution to another environment, I did not get that setup connections setup dialog.
This is because I should have included connection references into the solution to get it to work: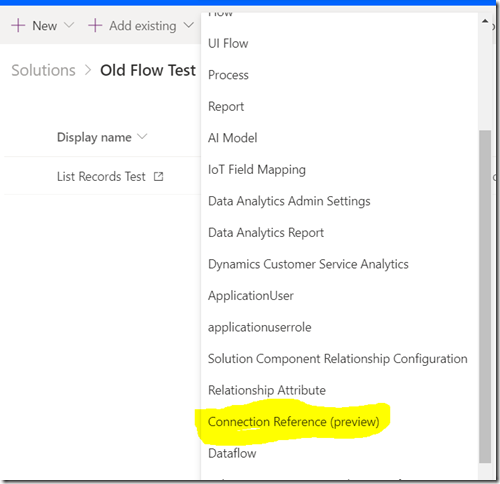 Yeah, but… well, I added my connection reference, and it just did not show up. Have to say PowerApps were a bit uncooperative this afternoon:
Turned out there is a magic trick. Instead of using "All" filter, make sure it's "Connection References":

Now we are talking! And now I'm finally getting connections set up dialog when importing my solution to another environment:

Although, to be fair, maybe I did not even need connection references for CDS (current environment). But, either way, even if only for the sake of experiment

PS. As exciting as it it, the sad part about this last screen is that we finally have to say farewell to the classic solution import experience. It does not support this new feature, and, so, as of now it's, technically, obsolete. You might still want to do some of the things in the classic solution designer, but make sure you are not using it for import.
For example, here is a Flow that's using Outlook connector. I just imported a managed solution through the new solution import experience. My flow is on, and there is a correctly configured connection reference in it: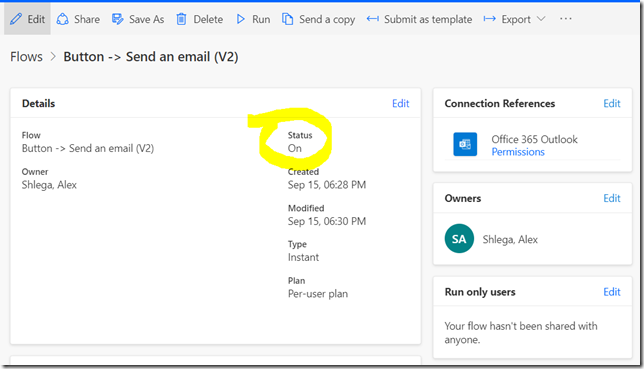 When the same solution is imported using classic experience, the flow is off: