Having deployed my Flow in the Test environment earlier today, I quickly realized it was not working. Turned out Flow designer was complaining about the connections in the Flow with the following error:
Some of the connections are not authorized yet. If you just created a workflow from a template, please add the authorized connections to your workflow before saving. 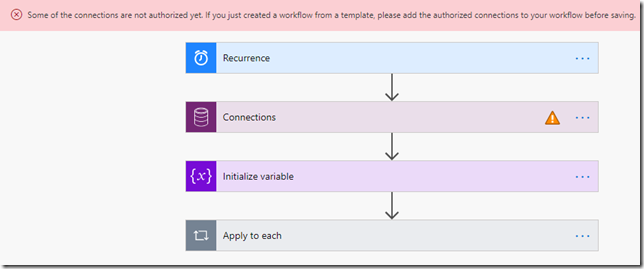 I've fixed the connection and clicked "save" hoping to see the error gone, but: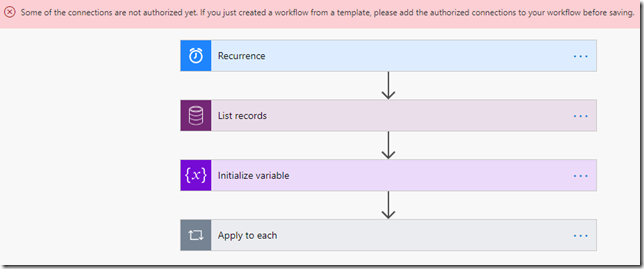 Huh?
It seems Flow designer is a little quirky when it comes to highlighting where the errors are. There was yet another connection error in the "Apply to each", but I could not really see it till I have expanded that step: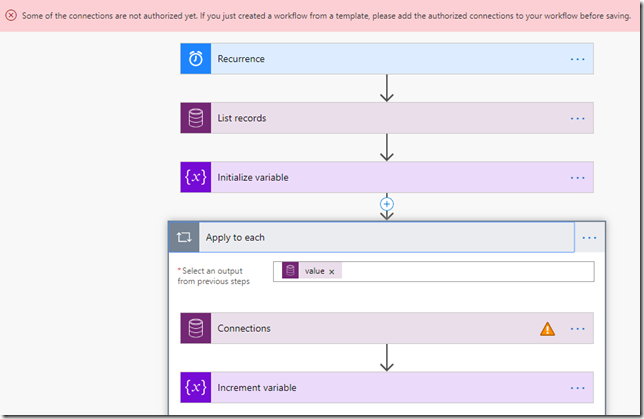 Once that other connection error has been fixed, the Flow went back to life. By the way, it did not take me long to run into exactly the same situation with yet another Flow, but, this time, the error was hidden inside a condition action.