If you ever wanted to use Google sheets in Power Automate, there is a connector for that: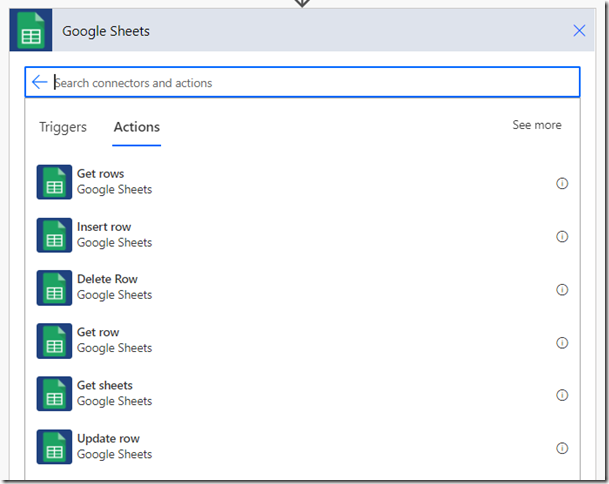 However, it turned out to be a little tricky, and this is what this post is about.
Imagine there is a very simple spreadsheet: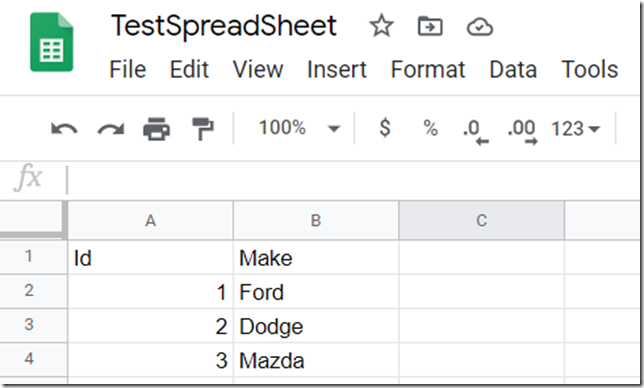 What if I wanted to read a specific row from that spreadsheet in the Power Automate flow?

I can pick the file, I can also pick the worksheet… but what is supposed to go into the Row Id parameters?
Well, what if I put "1" into that field:
As soon as that happens, a new column gets added to my spreadsheet automatically:
Apparently, this column is where google sheets connector will try to find a match on the row id.
The column title is "__PowerAppsId__". If I had that column in the spreadsheet, it would not be added one again – google sheets connector would just start using that column for the Get Row action.
So, now, I just need to fill that row with the correct ids (and I can use a formula for that):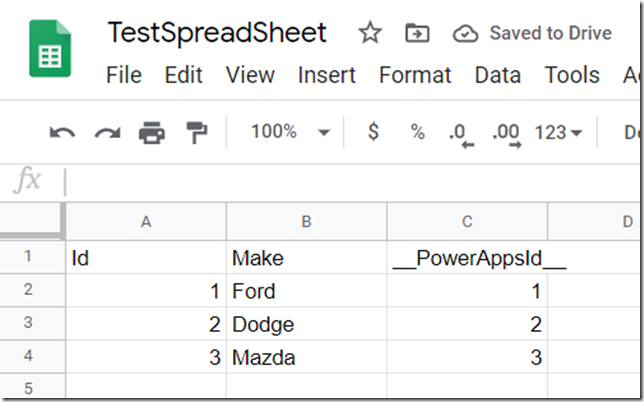 And voila: