What if your users wanted to know if somebody else on their team is looking at the same records? In other words, what if they wanted to see this kind of notifications in Dynamics?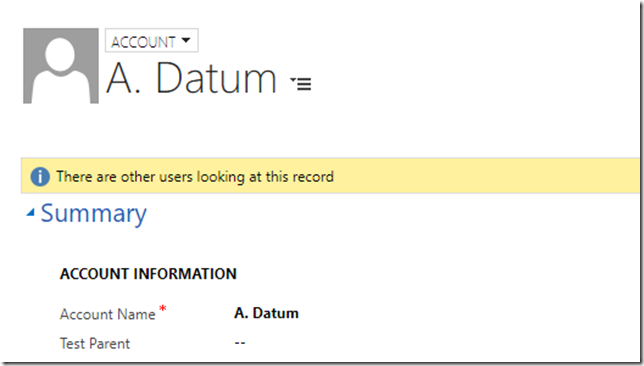 I just created a solution which you can download from GitHub:
https://github.com/ashlega/TeamWork
Or, if you just wanted to get a Dynamics solution file, you can download just the solution file:
https://github.com/ashlega/TeamWork/blob/master/TeamWorkSolutions.Plugins/Solution/TeamWork_1_0_0_0.zip
One you import it to Dynamics, you'll need to do a bit of set up:
1. Assign "Action Tracking" role to all Dynamics users. That role will grant permissions required for this solution to work.
2. Add a web resource to all entity forms which you want to enable for this kind of tracking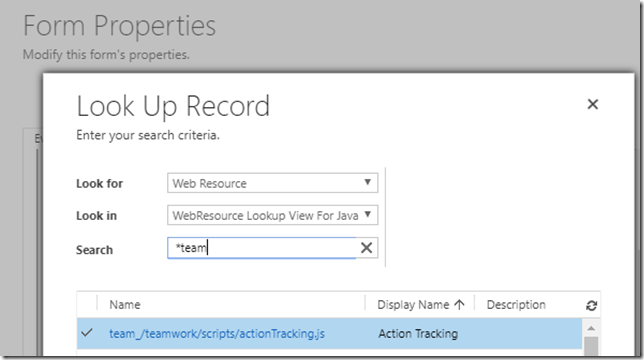 Just add the web resource – no need to configure onload etc.
3. Save and publish those changes
And that's it.. Now your users will be notified if somebody else opens the same records. Although, those notifications won't show up immediately – it may take about a minute,  so the notification interval may have to be fine-tuned.. but I'll talk about the implementation details in a different post (which you can find here: http://www.itaintboring.com/dynamics-crm/team-work-how-is-it-implemented/)
Happy 365-ing!