If you are using Dynamics 365 Online(or any other IFD environment), you've probably seen this message many times: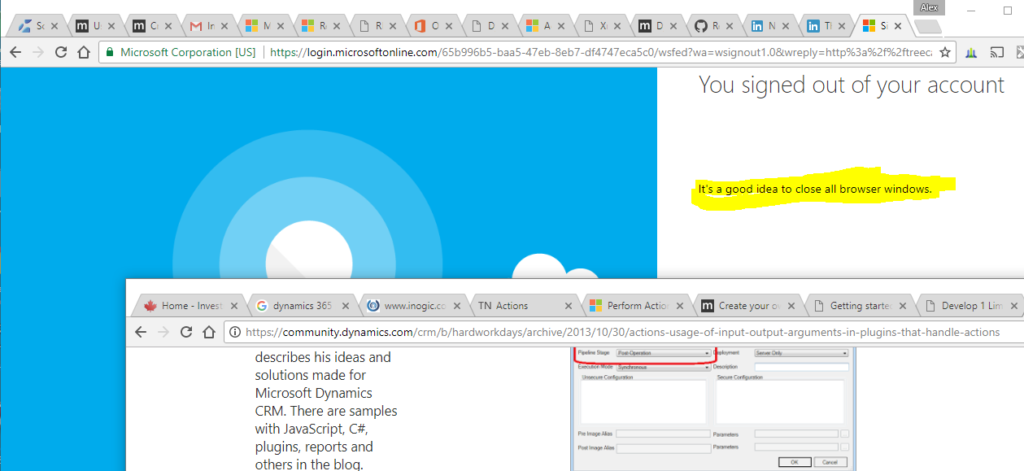 So, don't trust it the next time you see it! It is NOT a good idea for those of us who tend to keep the browsers open for as long as our laptops can handle those windows. If, by some chance, you have not figured out how to work around this problem, it's really simple.
Once you get that message, just navigate to Dynamics 365 in the same window – it will ask you for the credentials, you will enter them, and you'll be good to go without actually closing the browsers.
All the other Dynamics browser windows will pick up new session once you've logged in. In some cases, you'll see a a popup waiting for you when you switch to those other window – it'll be complaining about the closed session or something along those lines. Click "cancel" or "close", whatever it is, and you'll be back in business.