When creating a new entity, I'm often not enabling notes, activities, or any other "optional" features by default. And it always bites me in the end.
Why? Because sooner or later comes that moment when I need to add activities to my entity. And I still don't want to add notes: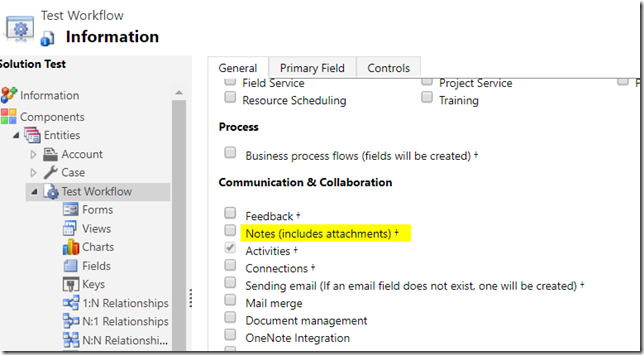 That's perfectly legal from the solution designer standpoint. Except that the timeline control just does not like it at all and refuses to show up on the "Insert" tab of the form designer:

Of course once notes have been enabled, I can add the timeline to the form:

There are things in Dynamics that I just can't get used to, it seems, and this is certainly one of them.
Especially since the reverse works fine – if I enable notes without enabling activities, I can still add timeline control to the form:

Well, maybe now that I have written a blog post I'll remember to enable notes before spending a few minutes looking for that missing timeline control ribbon button!