I like the unified interface. I did not like it when it was introduced originally, but I don't mind it at all the way it is now.
One thing I used to not like that much about the navigation in the recent versions of Dynamics is that whenever I clicked a lookup it would just open related record in the same window. That was quite annoying, since I would have to go back and forth in the browser. Personally, I would rather have all those links in separate tabs, since, normally, I have tens of different tabs open anyway:

It's a bit of a mess, of course, but I find it convenient.
So, when we lost the ability to open links in the new tabs/windows, and I don't even remember right now when exactly it happened, it was quite a disappointment. What I mean is that, while in the classic interface, a lookup link normally opens up in the same window.
It's a little better with the grids since you can right click there and use "Open in a New Window" option: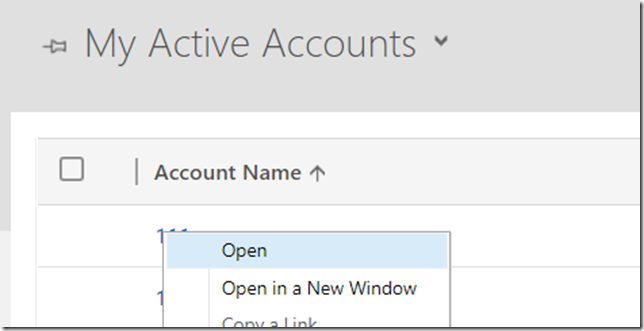 Neither of that is good enough.
It turned out, though, that there is one interesting difference between the Classic Web Interface and Unified Interface since Unified Interface does support keyboard shortcuts properly: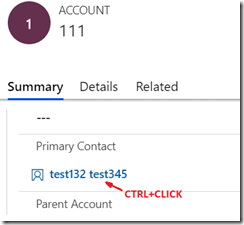 Just use CTRL+CLICK, and that lookup link above will open in a new tab. Use SHIFT+CLICK, and you'll see a new window.
Small as it is, but it's been a time saver for the last few months, ever since I've realized those shortcuts work in the UCI