Here is a scenario that may look rather innocent but that may cause a problem that will likely turn into a support call with Microsoft should it happen.
One day, you decide to delete a user account that used to be assigned a Dynamics license: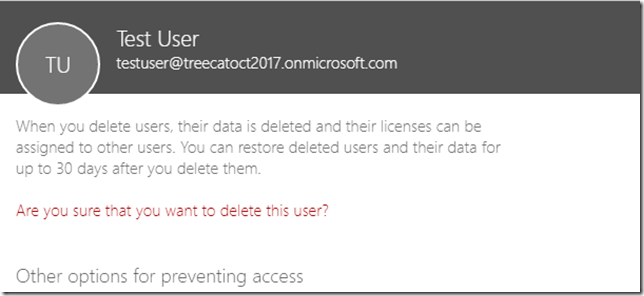 And, then, the time comes when you need to create a user with the same full name again. Maybe because there is a different user with exactly the same full name.. maybe it's the original user who has come back..
So, you create another user and grant that user access to Dynamics: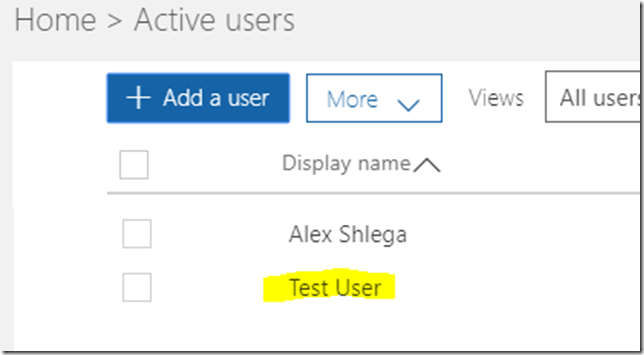 Before long, you will realize that you created a bit of a havoc in Dynamics because, you see, now you have two users with the same name there: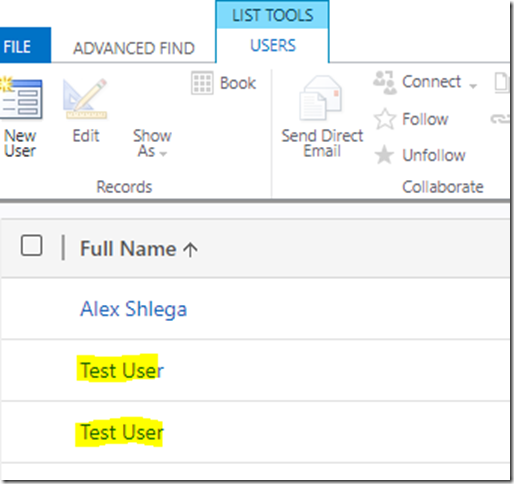 Of course, one of those users is enabled, and another one is disabled. But we are talking about Dynamics 365 Online, so there is no way to update user names for the users directly in Dynamics. And, since one of those users does not even exist in Office 365 anymore, there is no way to update that user's full name in Dynamics at all!
This does not seem to be such a big issue at the first glance, but think about the data import. Imagine that there is a user lookup field in the entity being imported:

If you try importing that kind of file, you will get an error message because.. there is a duplicate:

Import functionality in Dynamics does not care if those references are active or not, so it won't be that easy to get rid of this error, especially keeping in mind that, again, you can't even change user names for the users that have been deleted from Office 365.
That's when you may need to contact Microsoft support.. Or, if you keep this issue in mind the next time you decide to delete a user from Office 365(admittedly, it might not be that easy to keep this in mind), you might simply rename that user first, ensure that user's full name has been updated in Dynamics, and, then, delete that user account from Office 365 safely.
Happy 365-ing!