I have to say that taking PSM I test probably produced more adrenaline within an hour (that's how long you can spend on this test) than taking any of the Dynamics exams, but this is because Scrum is something more theoretical to me. It's simple with Dynamics – here is how you do the plugins, here is how you do the workflows, etc. Been there done that..
Not with Scrum. I'm not, really, a Scrum master to have first-hand experience in working with multiple scrum teams, so when I'm asked how are all those people supposed to organize themselves into teams, I can only follow the guidelines defined in the framework. And, then, hope for the best.
As you can see below, the results were not absolute this time around: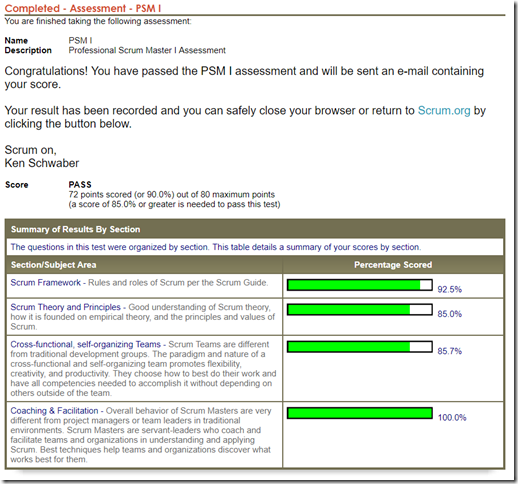 However, this is good enough for me to say that yes, I do understand Scrum principles – you can't fool me now

And the rest.. the rest will come.