This is definitely not something new – you'll find quite a few blog posts on this topic. But if, for some reason, you are not aware of this feature, it might make your day. As it made mine a few months back… and the only reason I'm talking about it now is that, well, it's better late than never.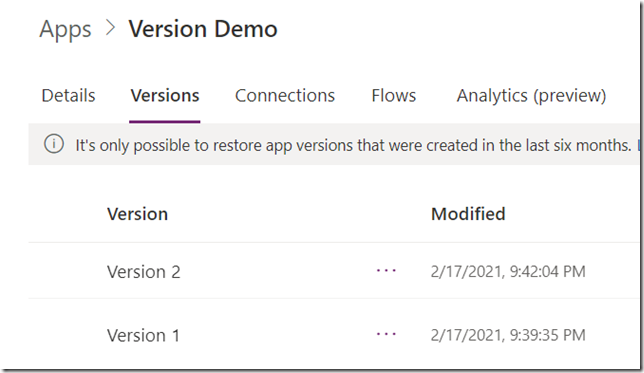 This actually just shows how different model-driven applications and canvas applications are, right?
With the canvas apps, those apps are, actually, the containers that encapsulate all the functionality. To an extent, this is what solutions do in the model-driven applications world.
But, even so, not sure that's the right analogy. After all, even though we can specify a version # for our solutions in Dataverse, we can't restore solutions from the previous versions – there is no option like the one below: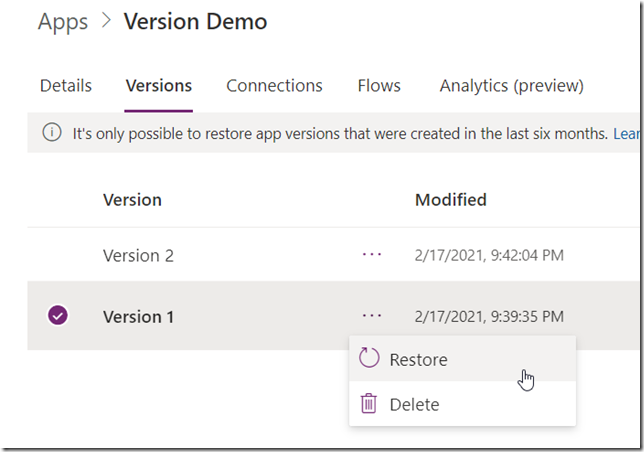 I can opt to restore my app from the previous version, and here is what happens: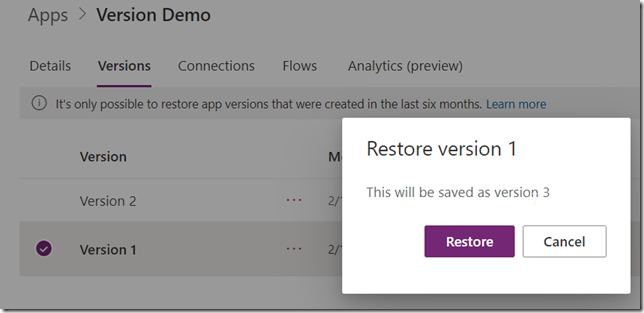 That's simple and efficient. It used to be Version 1, now it'll be restored as Version 3: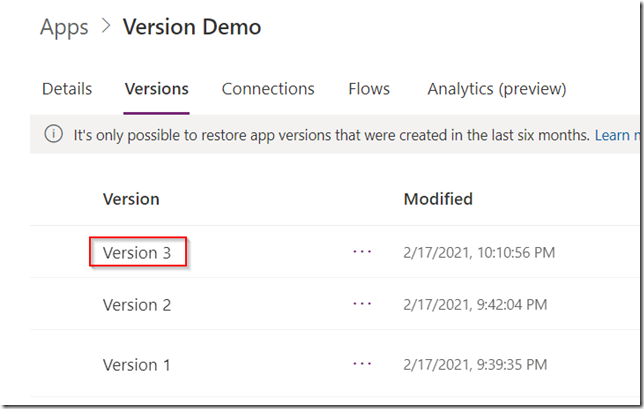 And, just like that, if I messed something up in Version 2 so its not usable anymore, I can simply restore my app from the older version and continue from there.
Well, wish we had that for model-driven apps, too