Please note: This offer is on hold as of October 29, 2018. Did not get any but one question in October, so will be focusing on other things for now.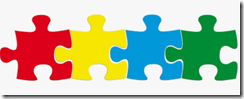 What kind of questions do you have about Dynamics? Are you about to start a new trial to evaluate what's doable? Are you facing a technical/functional issue where you are not sure how to do something? Is there a tricky security question that's bothering you? Is there a plugin that's not working as expected?
Whatever the problem is, I have a simple offer for you: let me have a look at it and see what can be done.
And if you wanted to ask what it's going to cost you, here is the kicker.. it's free. As in absolutely free.
But no worries, there is certainly a catch – I have a few conditions:
Whatever the question/problem is, it should be related to the online environments, and it should have an element of a problem in it. In other words, it should be something that cannot be easily answered just by looking at the documentation or by asking Google
By allowing me to look into it together with you, you are also giving me permission to blog about it. Which may mean I'll be taking some screenshots, but I'll certainly remove all sensitive data from those screenshots before posting them anywhere (and you can choose whether I should be mentioning any names or not)
I cannot guarantee my unlimited availability, so it's all going to be based on the "best effort" approach. I can choose to say upfront that I'm not interested, I don't have time, I have 5 hours, that we need to have a look at it first, etc
Last but not least.. I'll certainly be doing this in good faith, but things happen. You won't hold me responsible for the possible loss of data and/or for any other problem that may arise as a result(or as a perceived result) of us looking at it together
Is it a fair offer? Get in touch and let me know what you think