Or, at least, give it a try, since you can get Power BI Premium per User now, and it's not even that difficult to try it out:

If you have missed that notification on your first login, you can still do it from the profile menu: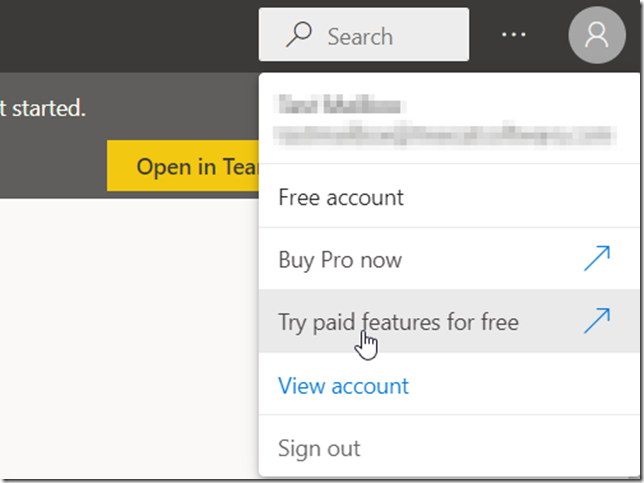 Which will bring you to this:

Now what is Power BI Premium per User? It's, basically, Power BI Premium without the Premium price tag:

Note: those prices above are in CAD, so make sure to do the conversion.
You can find GA announcement for this feature here:
https://powerbi.microsoft.com/en-us/blog/power-bi-premium-per-user-now-generally-available-for-purchase/
Power BI Premium per User has almost all the same feature you'll find in the Power BI Premium, although, there is no unlimited distribution. Which is understandable: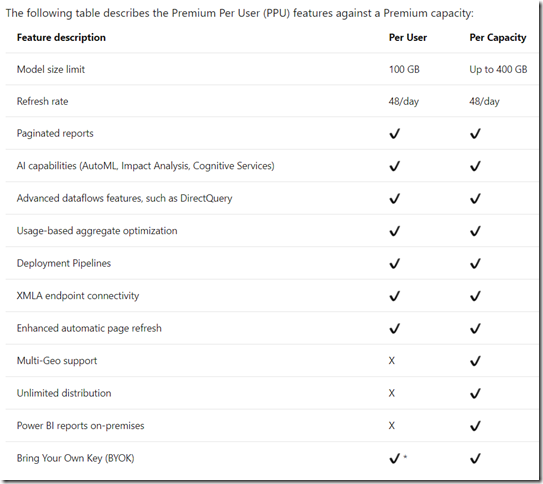 With this licence, you can now create a Premium workspace: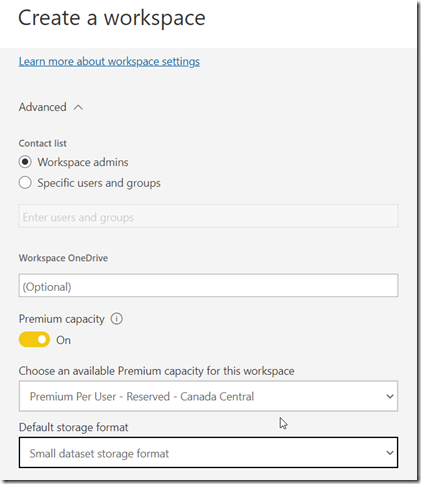 With that, you can create a publish a paginated report. Why a paginated report? Because it's your SSRS report, just it's in Power BI now: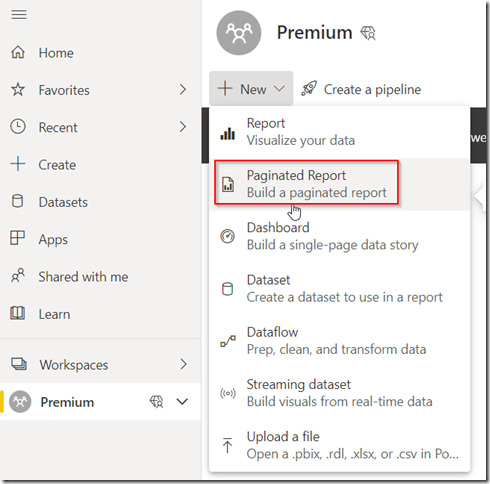 Once you choose that option above, you'll have to download Power BI Report Builder and start creating a report there. For anyone who worked with SSRS, this will look very familiar: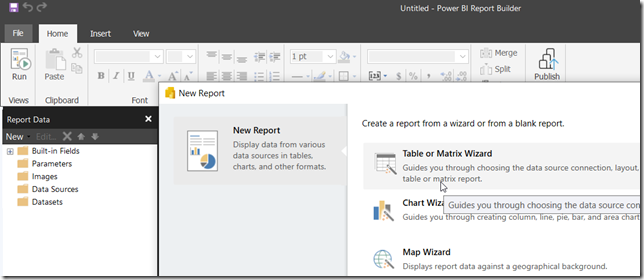 In the example above, while creating a Table or Matrix report using the Wizard, I'd have to specify the dataset, and that's going to be my Dataverse instance:
Using that "Build" button on the screenshot above, it's easy to set up the dataset: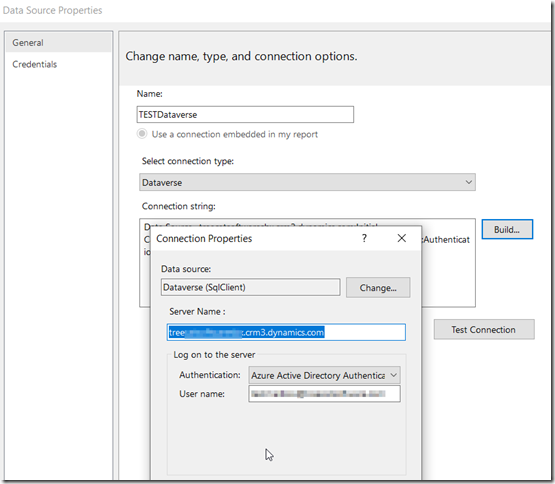 From there, off we go to the next step to choose the table and fields (Dataverse table and fields):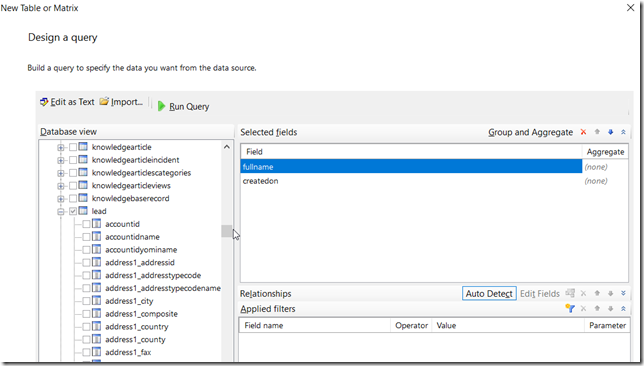 If, somehow, you wanted to edit the query manually, there is that option there (Edit as Text).
So, go through the steps – it takes literally a few minutes, and you have a very simple report ready there: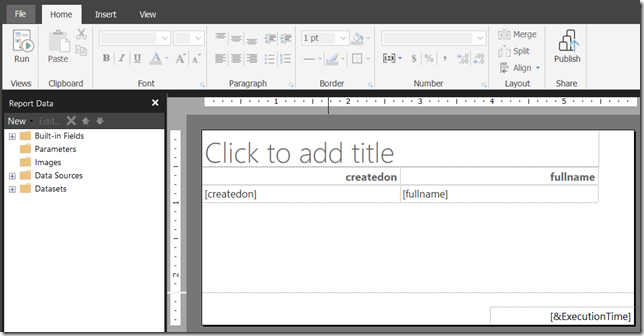 Does this look familiar? How about the screenshot below, which comes straight from the SSRS tutorial (https://docs.microsoft.com/en-us/sql/reporting-services/lesson-1-creating-a-report-server-project-reporting-services?view=sql-server-ver15):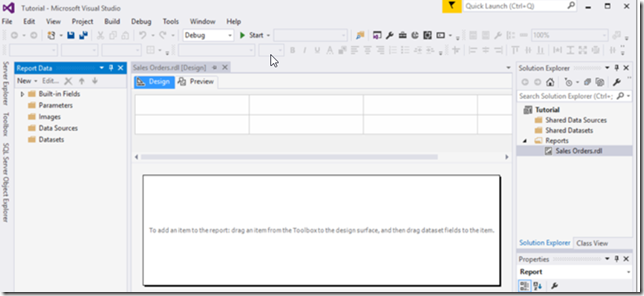 Anyways, you can run the report locally right away: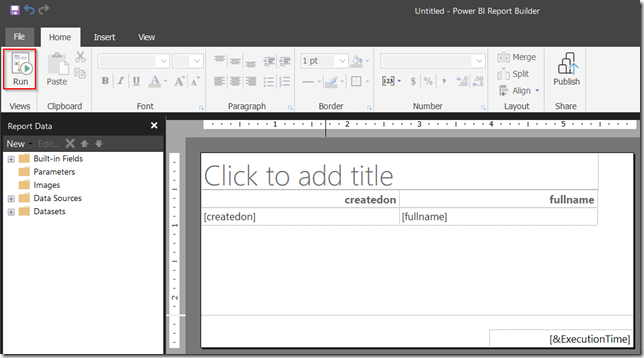 And you know what? You did not even need a license for that.
You will need a license to publish this report to the Power BI Service: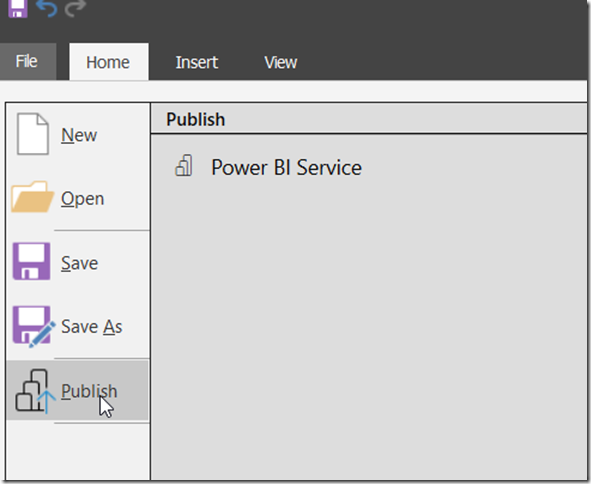 So, let's publish it to the premium workspace created earlier?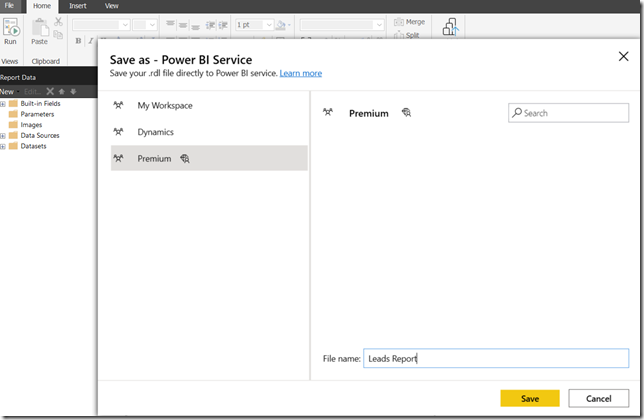 And here it is, published there: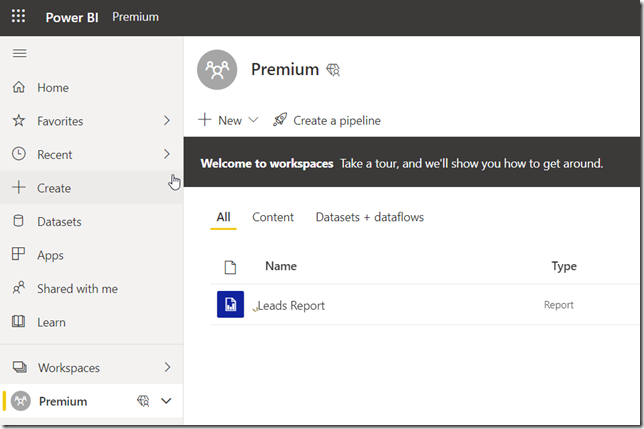 Now, before running the report, I have to update connection settings: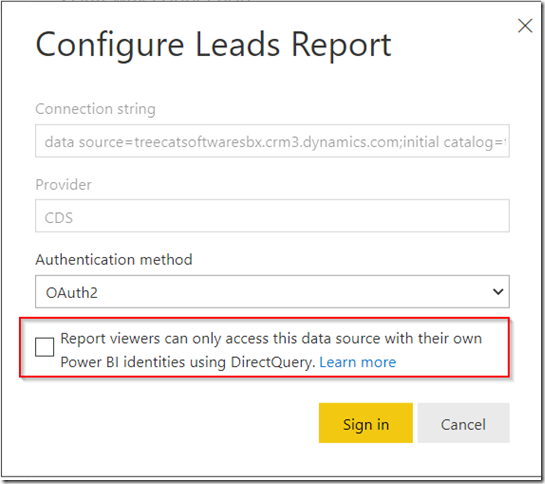 With that checkbox above selected (since we want each user to use their own credentials when accessing the data), I would sign in, re-run the report, and here we go: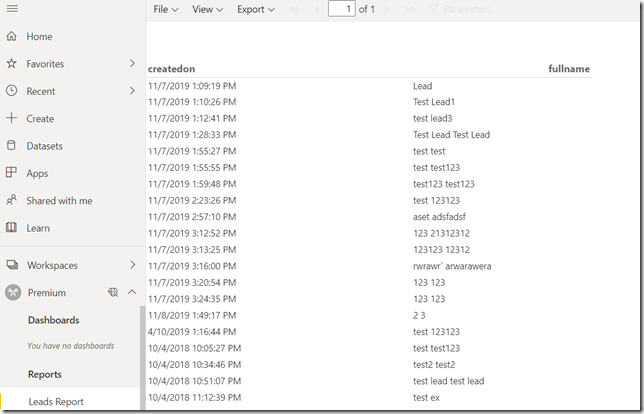 Now the functionality there is, basically, what you always dreamed about in SSRS (at least as far as Dynamics/Power Platform goes). You can export to different formats, you can create a subscription (did not you always want to create a subscription?), and you can share the report: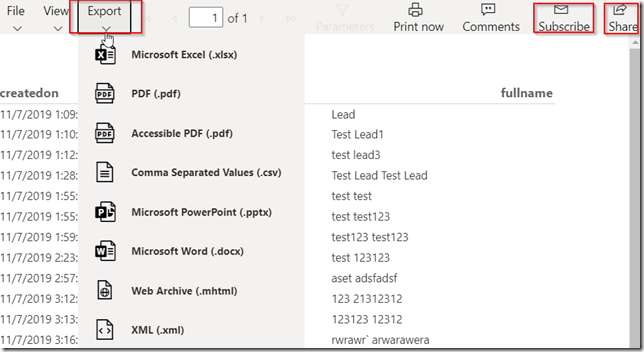 There is one caveat with the "Share" option. Since I've been talking about "Power BI Premium per User" license in this post, users licensed that way can only share paginated reports (which require either a per user license or a Premium capacity license ) with the users who been licensed as well. Unlicensed users will be getting the message below:

That's where "Per Capacity" licensing will come with unlimited distribution, but per user licensing will not have that included.
Once you have dealt with the licensing, you can start sharing those reports, though. This is where you have different options:
You can add links to the left-hand navigation in your model-driven apps
You can simply point users to the premium workspace
You can even organize those reports into an App in Power BI (although, keep in mind there is one app per workspace)
With all those updates and features, is there still a reason you need SSRS in Power Platform? Or, to ask a different question… what are you going to use to build your next pixel-perfect report and why? If you are not sure, give Power BI Premium a try, and see how it works out!