You probably know that we do have two solution designers these days.  Here is a related "this or that" question, then. There is a new designer, and there is an old designer.. Which one are you going to use moving forward and why?
Btw, would you rather see and listen? Just scroll down to the bottom – there is a video there.
The old one offers classic solution designer experience: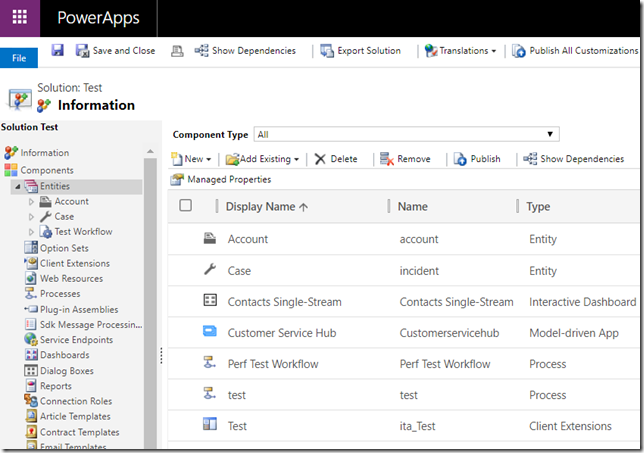 The new one is aligned with the PowerApps interface: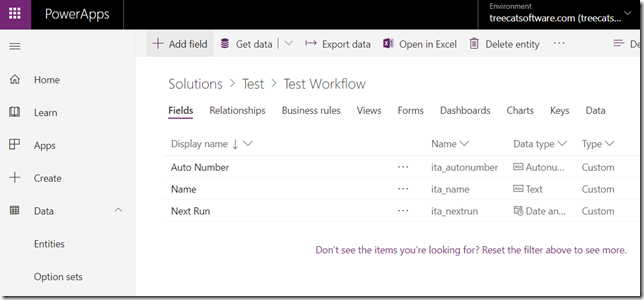 Up until very recently, I was thinking of the new solution designer as of an emerging tool that will sooner or later overtake the classic designer. However, I sort of thought this would be happening gradually by introducing new "convenience" features such as WYSIWYG form designer, but, in general, classic designer would stay relevant until it's, finally, disabled (and at that time new PowerApps designer would have to cover the functionality classic designer used to cover).
What it seems I did not realize is that the product team may have decided to take a slightly different approach. There are features which have been missing even in the classic designer, so they would have to be implemented in both versions. Now would it really make sense to keep adding those new features to the tool that's probably going to disappear anyway? Or would it make sense to pivot at this point and say that those new features will be implemented in the new tool only?
Actually, I am not sure if this is how PowerApps product team is looking at it, but, judging from what has recently been delivered, it might well be how it is: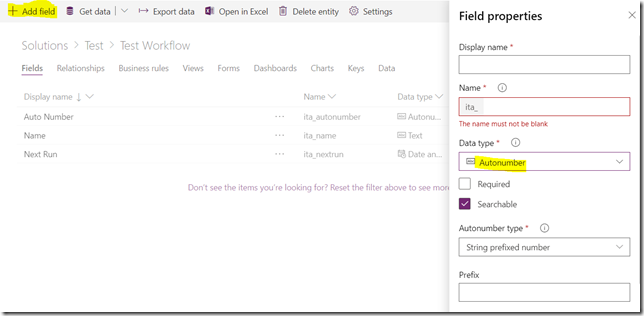 Yes, we do have an out of the box interface to create Autonumber fields now without having to resort to the XrmToolBox or SDK calls. But.. We only have that new field type in the new interface. There is no such option in the classic UI: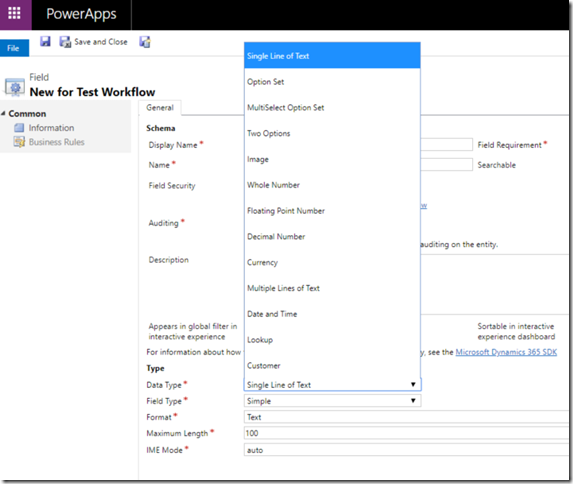 But, then, is there anything that's completely missing from the new designer? There might be other things, but I figured I'd just dig in the more advanced areas, so I looked for the Field Security settings, and, from what I can see, there is no way of enabling/disabling Field Security on a field in the new designer yet: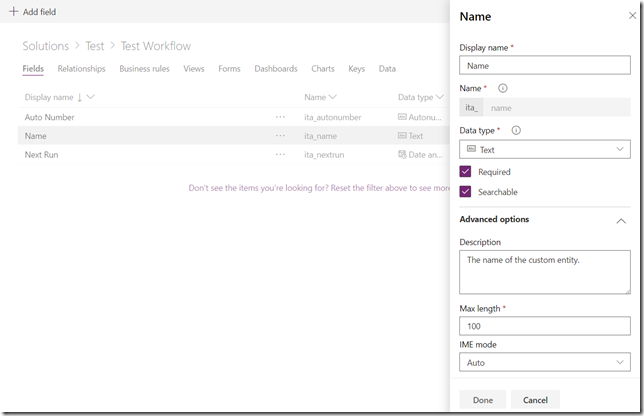 So, things are getting really interesting because there is no definitive answer. There is certain functionality that's available in the new designer and that is not available in the classic one. But there is, also, some functionality that's available in the classic designer and is not available in the new one.
Personally, I think it only makes sense to start using new designer experience wherever I can simply because it's certainly the version that's going to stay, and, also, it's the version that seems to be getting new functionality first: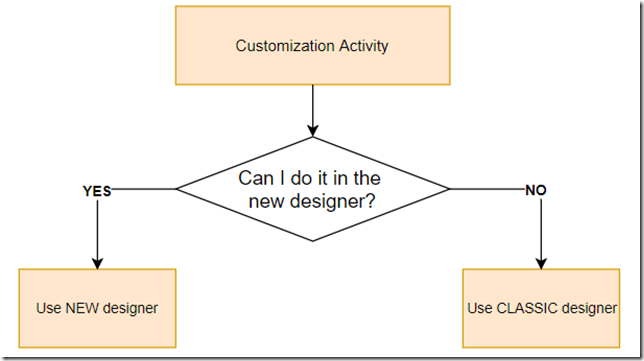 Just one note.. Why did I write "first" above as if I were thinking that classic designer might still be updated? See, everything is great with the new designer except that it's not available on-premise. So it could be that, at some point, those new features will still be added to the classic designer as well.  We'll see.
If you were looking for a recording of this episode, here you go:
PS. Have a look at the other "This or That" episodes !