There was a quick discussion on linkedin yesterday where the post by Jerry Weinstock stating that change tracking must be enabled for the Flows to work was mentioned:
https://www.crminnovation.com/blog/microsoft-flow-crm-change-tracking-option/
Given that I did not do anything with the Flows 3-4 years ago, and I never had to worry about change tracking recently, I was a bit surprised to hear that. Still, who knows? Maybe I always used Flows with the out-of-the-box entities, after all.
So, just to confirm: change tracking is NOT required for the new CDS (Current Environment) connector. It is required for the Dynamics 365 connector, and, keeping in mind that the original post was dated 2017, that's exactly what it was about.
It's easy to test. Where the Flow that's using CDS (Current Environment) connector trigger runs fine on update of the CDS record: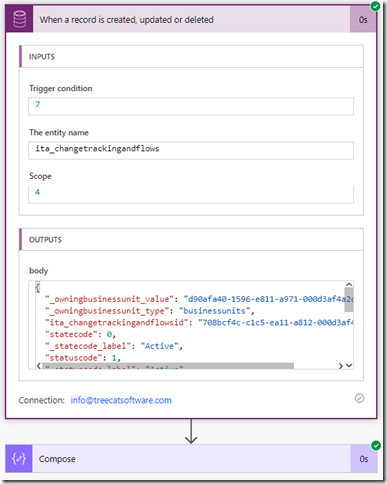 The other one, which is using Dynamics 365 connector, is complaining: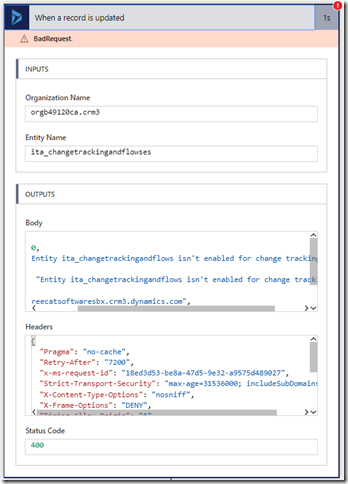 Can't help but notice how quickly everything is changing, btw. I keep running into these examples, with my own blog posts as well, where what used to be correct even a couple of years ago is not quite right anymore (or, at least, needs clarifications).
On the one hand, this gives me an almost unlimited source of topics to write about. On the other… Nothing feels quite as fundamental as it used to be.
Well, we can only embrace this rate of changes and go with the Flow!