I was setting up products for Field Service and made a bit of a rookie mistake.. Which resulted in the same product being available in some places but not in others.
See, on the following screenshot I have a few mugs in the Main warehouse:

However, when I tried creating a new purchase order, I could not, really, find any mugs: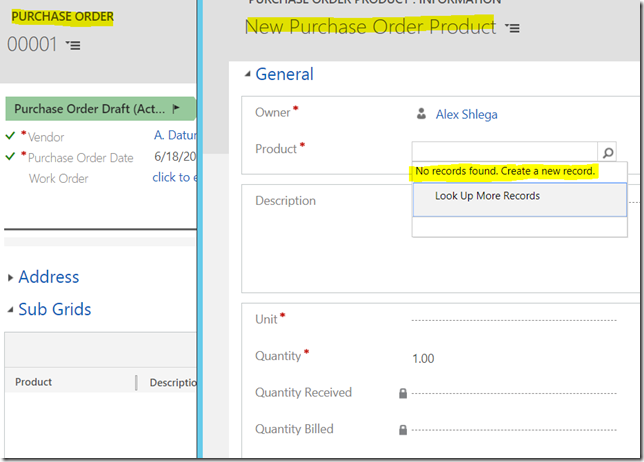 Turned out that, even though those mugs were already showing up at the Main warehouse (so the system did allow me to create inventory adjustment records), I had not set up the product correctly.
It was still in the "draft" state, and that's why it was not showing up in some views. Publishing the product

Did take care of the issue: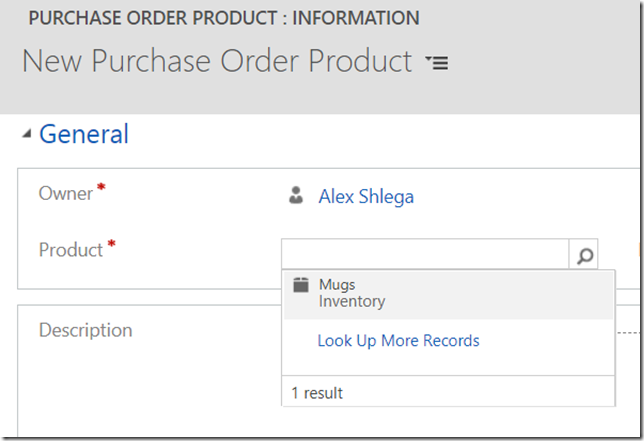 And, on a related note, if you were wondering (like I was) what's the purpose of the product type field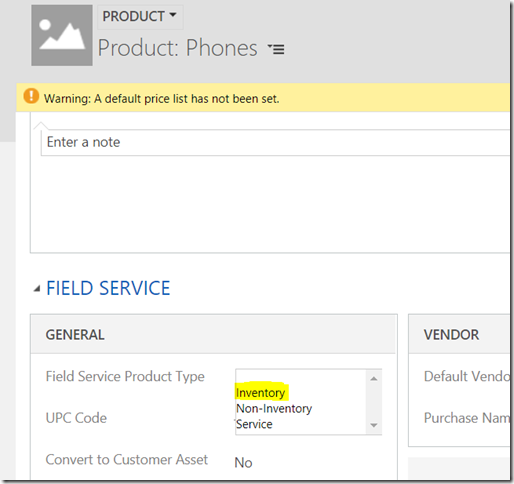 Here is what the user guide would tell you: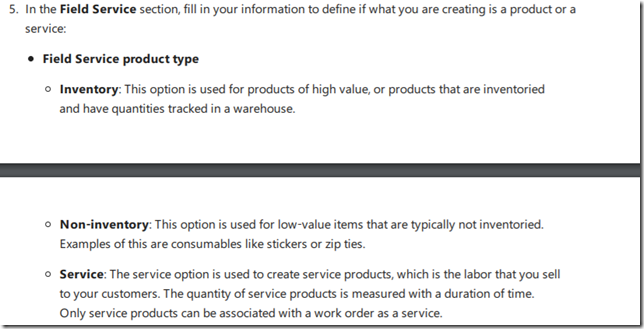 I am not sure this definition explains all the details, but, since the field is not mandatory, you might want to keep in mind that some lookup controls in the Field Service solution will be using filtered views where filtering will be happening on that field (and some will not be using filtering). For example, you will see a product in the list of purchase order products only if that product is either an inventory or a non inventory product: