Adding a few items to "What you can't do with Dynamics" list
…
11. Can't use editable grids with the opportunities associated view
As discovered by Joe Dubs (https://community.dynamics.com/crm/f/117/t/243918) and confirmed with my own tests, we can't use editable grids with the opportunities associated view. Other associated views, or, at least, those I've tried, work just fine.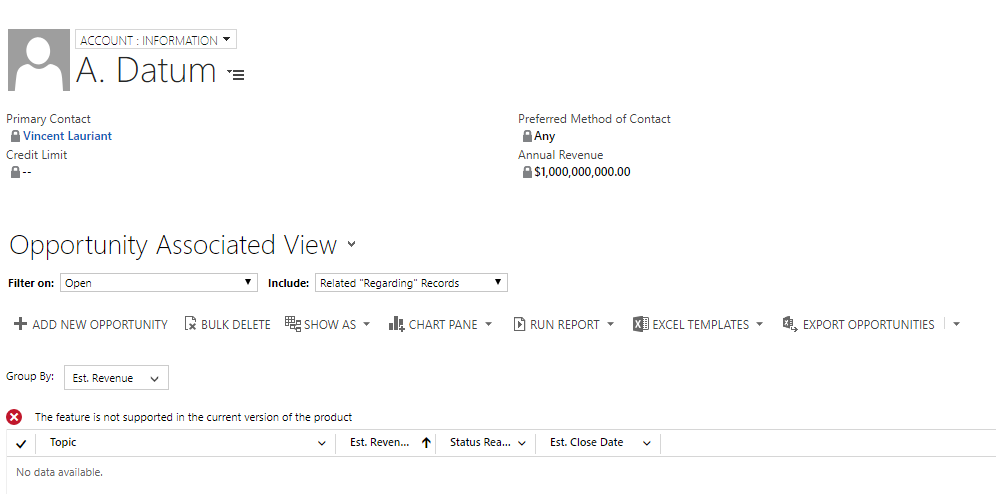 12. Can't use disallowed custom code in SSRS reports with Dynamics online
Whoever PAPs is, he/she is not the first one who ran into this problem: https://community.dynamics.com/crm/f/117/t/243924
As per Microsoft:
Symptoms
You may receive an error when you try to upload a custom FetchXML report into a Microsoft Dynamics CRM Online organization:
Error Uploading Report
An error occurred while trying to add the report to Microsoft Dynamics CRM.Try this action again. If the problem Continues, check the Microsoft Dynamics CRM Community for solutions or contact your organization's Microsoft Dynamics CRM Administrator. Finally you can contact Microsoft Support.
Cause
Microsoft Dynamics CRM Online uses RDL Sandboxing that prevents reports from uploading or running if they contain code that uses disallowed methods.
https://support.microsoft.com/en-in/help/2600639/custom-code-that-is-allowed-for-use-in-microsoft-dynamics-crm-online-f