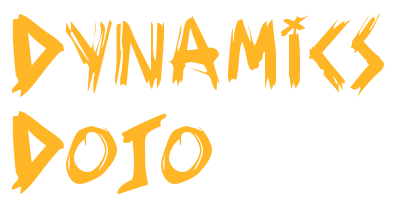 "Dojo – a room or hall for the practice of martial arts" (dictionary.com)
Dynamics has been evolving quickly. Many of us have a lot of knowledge to share and a lot of topics to discuss. Of course there are forums, linkedin groups, local offline meetups.. However, I've been playing with the idea of having an online meetup which everyone would be able to attend from wherever they are now, and, yet, interact with others in real time.
That's why I'm just going to try it, and we'll see what happens. I will be hosting a number of Google Hangouts dedicated to Dynamics CRM/365. If you are interested in joining those hangouts, please let me know through the RSVP page below – you will find next hangout date and proposed agenda right there:
http://www.itaintboring.com/next-dynamics-dojo-session/
I will be keeping track of those registrations, and will be updating the page periodically so you would be able to see how many people are planing to attend.
How will it work?
We will try not to exceed 1.5-2 hours per hangout initially, and all those hangouts will be following the same format:
Introductions (10 minutes)
     Formal part(about 1 hour, can be different topics and presenters):
Core Concept learning (a 20 minutes presentations followed by 10 minutes of Q&A on the core Dynamics topics: security model, javascripts, plugins, forms, views, workflows, etc)
Feature/Functionality/Solution/Idea presentation (a 20 minutes presentations followed by 10 minutes of Q&A)
     Informal part – can be any combination of the items below:
Surprise Us session (got something interesting to share?)
Discussion (is there a question to discuss?)
In short, that's the idea. Let's see how it works – we'll figure out the details as we go.
So, if you are interested, here is the link:
http://www.itaintboring.com/next-dynamics-dojo-session/
Welcome to the Dojo!