More and more capabilities are getting release which are only available in the managed environments, so one might ask why don't we make all our environments managed?
First of all, what features are made available through the managed environments these days?
It's these four:
Limit sharing
Automatically run solution checker on import
Usage insights
Advanced DLP support
Maker welcome context
Power platform pipelines
Here is a link for your reference: https://learn.microsoft.com/en-us/power-platform/admin/managed-environment-overview
Now there is, also, IP Firewall for Dataverse, and it's also going to be available in the managed environments only:
https://powerapps.microsoft.com/en-us/blog/announcing-public-preview-of-ip-internet-protocol-firewall-for-dataverse/
I blogged about it the other day, so if you, somehow, get locked out of your environment once the firewall is on, read my post there: https://www.itaintboring.com/power-platform/dataverse-ip-firewall-and-how-to-get-yourself-unblocked/
Either way, the main limitation of the managed environments is that your users will need to have a standalone license: "Managed Environments is included as an entitlement with standalone Power Apps, Power Automate, Power Virtual Agents, Power Pages, and Dynamics 365 licenses. Developer Plan and trial licenses can be used to license users in Managed Environments, with the restrictions specific to these types of licenses"
So, for instance, you may have an environment with a Canvas App deployed there, and your E3-licensed users might be able to use that app at this time: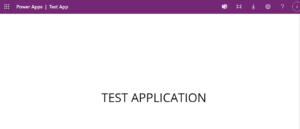 Once it's a managed environment, your users will need a standalone license to access the same app. Or, at least, that's the theory. Right now they will will still be able to access the app, technically. And they'll be out of compliance from the licensing standpoint: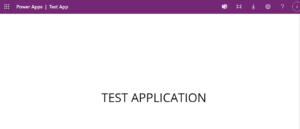 At some point, license enforcement will kick in, and, sooner or later, you will need to license them.
Which means you probably wouldn't want to enable managed environment feature for your Default environment where everyone can play and where Sharepoint custom forms are stored. And, even in the shared/dedicated environments, you may need to look twice at how your users are going to be licensed.
Well, just keep this in mind and don't start converting all your environment into managed right away without considering those licensing implications.
PS. Personally, I'd think at least Power Platform Pipelines might be more useful if they were not linked to the managed environments (since how do you enable simple ALM in the non-managed environments otherwise? After all, non-managed environments are those where you'll probably have your least advanced users/makers), but, then, it's an extra feature and it kind of makes sense that it has to be linked to a certain license. Then again, may just need to be a special license instead? We'll see how it all pays out.